Sziasztok ! Adott egy LG29FS2 típusú TV CRT-s készülék. A baj vele az,hogy véletlenszerűen kikapcsol. A szervizkönyvet meg találtam itt a tanyán és Nagyon szépen köszönöm ! Amit csináltam eddig: -átforrasztottam a Fő tápegység IC- t; -Kicseréltem a C402-est (sormeghajtó előfokozatának a pufferét); -átforrasztottam a függöleges eltérítő IC lábait . A függőleges eltérítő IC "hibája" esetén a készülék letilthat; -A sorvégtranzisztor kollektor emitter lábai között található C405 680pF/2KV szó szerint szénné égett ! (Miért ?). A régi kondi rendesen volt beforrasztva. Le tilthat esetleg attól ,hogy az (Automatic Beam Limiter-től) ABL nincs visszacsatolás !!!mindig!!! , vagy flashover van a képcsőben ? És amiatt ? A sortranzisztor C-E között lévő 680pF/2KV kondenzátor képcsőfüggő és a flashoverek miatt ment tönkre a régi ? Vagy anyag hiba ? -A tranzisztor túlélte. *** Mint említettem időszakosan kikapcsol a készülék. ***A kép és hang amikor üzemel egyszerüen kifogástalan !**** Tisztelettel érdeklődőm mi okozhatja még ezt a hiba jelenséget ? Előre is köszönöm a megtiszetlő figyelmeteket , és segítséget mindenkinek ! Üdv : Lengyel József
Hi everybody, my first post here.
I've found on this site many information and the service manual about the TV in subject, but I stumbled upon a strange issue.
I repaired the earphone socket (pic attached) that had been stripped away and now the TV doesn't power on, it only gives a short
beep
when you touch the power on button and nothing happens using the remote. I checked the usual things (audio paths, cracked solderings, damaged tracks, power supply, power rails), but I cannot found what's wrong.
Any idea/clue on what to (double) check this time?
Thanks in advance
GF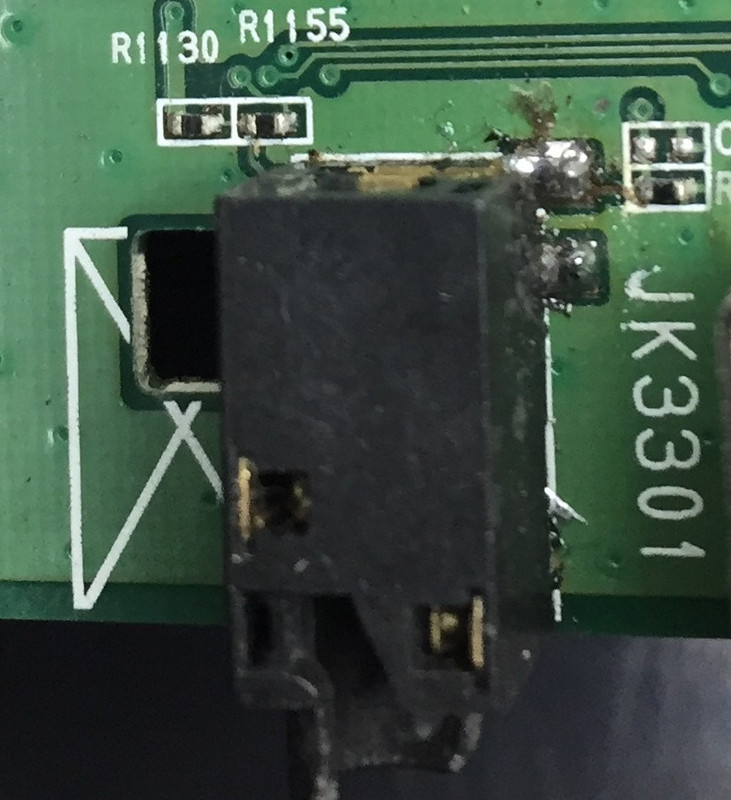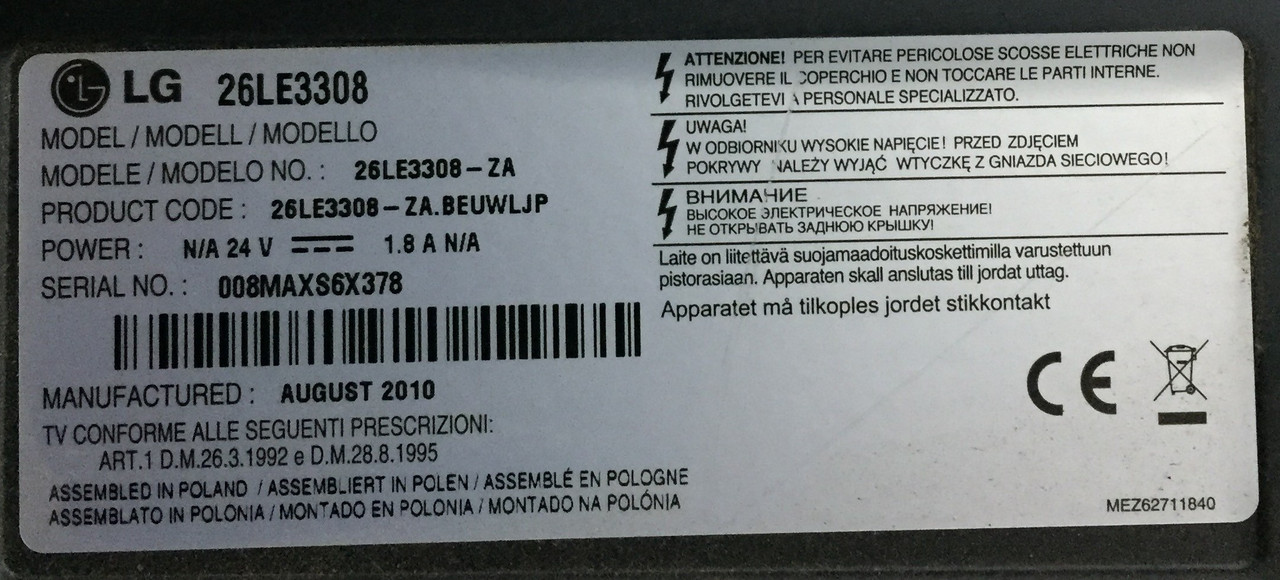 Üdv Mesterek! Fenti készülékkel kapcsolatosan lenne kérdésem az USB mekkora árammal terhelhető? egy 2,5" winyó tartósan üzemelhet róla? Természetesen nem külső tápos. Előre is köszönöm!
Sziasztok. A címben említett tévé hibájának behatárolásában kérném segítségeteket. A kép pocsék, régi fotósok negatívjaira emlékeztet, viszont a képújságra (teletext) átkapcsolva tökéletes (csatolmány). Feszültségek, szűrések rendben, kapcsolódó topikokat átolvastam, mégsem jöttem rá a hiba okára. Tapasztalt kollégák tanácsát, hozzászólását előre is köszönöm. Üdv: Robi