Üdvözlet Mindenkinek! Szeretnék valami tippet a fenti tv-hez. OSD működik,/kék háttér , menü , hangyák háborúja ok/ hangoláskor, ha állomást talál összeugrik horizontálisan 10-15 cm-re szürkés háttér. Minden segítséget megköszönnék.
Hi everybody, my first post here.
I've found on this site many information and the service manual about the TV in subject, but I stumbled upon a strange issue.
I repaired the earphone socket (pic attached) that had been stripped away and now the TV doesn't power on, it only gives a short
beep
when you touch the power on button and nothing happens using the remote. I checked the usual things (audio paths, cracked solderings, damaged tracks, power supply, power rails), but I cannot found what's wrong.
Any idea/clue on what to (double) check this time?
Thanks in advance
GF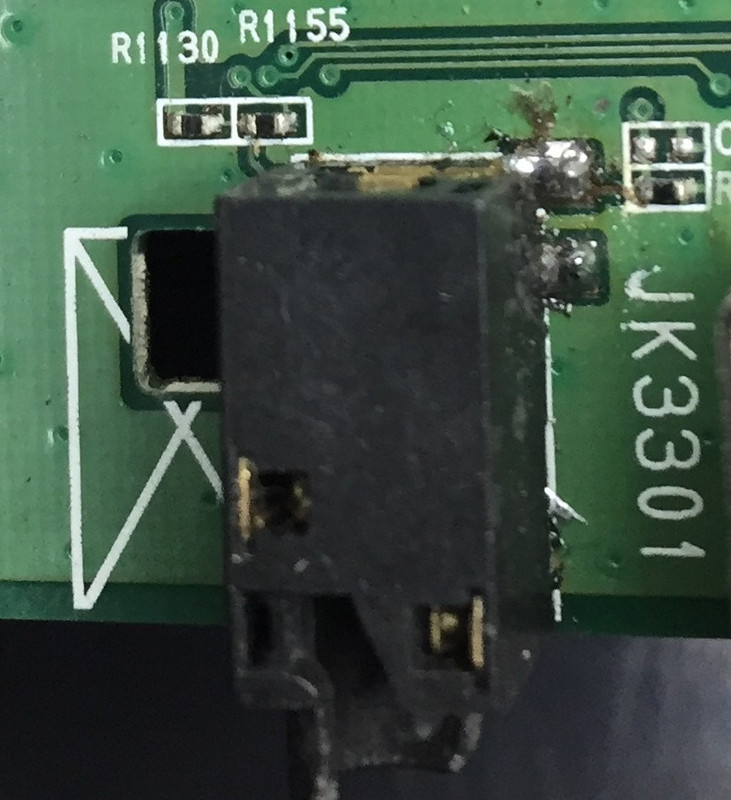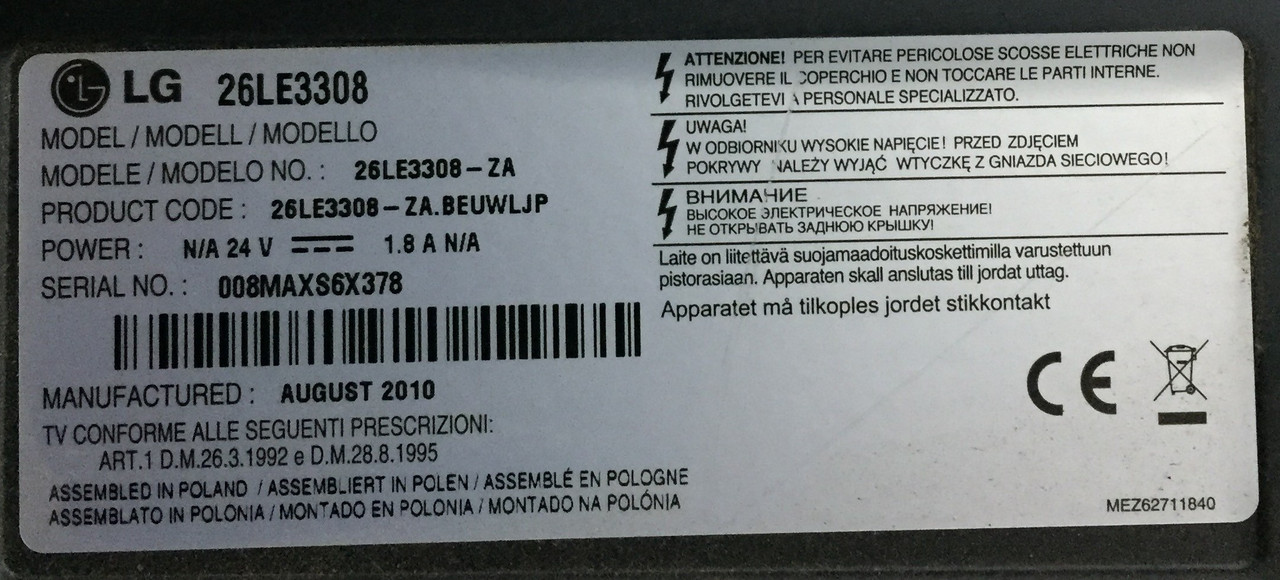 sziasztok ...az volna a kerdesem,ennek a tvnek az elterito fokozatanak milyen ohmikus ertekei vannak,tehat menyi ohm a sorelterito es a kepelterito tekercsek ellenallasa. Amit merek...kepelterito tekercs 5 ohm,sorelterito tekercs 0.7 ohm. Szerintem zarlatos...De jo volna osszehasonlitani.
Sziasztok ! Automata kereséssel végigfuttattam, de semmit nem talál. Próbáltam szoftvert frissíteni, de nem hagyja, mert ugyanaz a verzió van az LG honlapján is. Volt már valakinél ilyen tv? Előfordult tuner hiba ennél?