Hi everybody, my first post here.
I've found on this site many information and the service manual about the TV in subject, but I stumbled upon a strange issue.
I repaired the earphone socket (pic attached) that had been stripped away and now the TV doesn't power on, it only gives a short
beep
when you touch the power on button and nothing happens using the remote. I checked the usual things (audio paths, cracked solderings, damaged tracks, power supply, power rails), but I cannot found what's wrong.
Any idea/clue on what to (double) check this time?
Thanks in advance
GF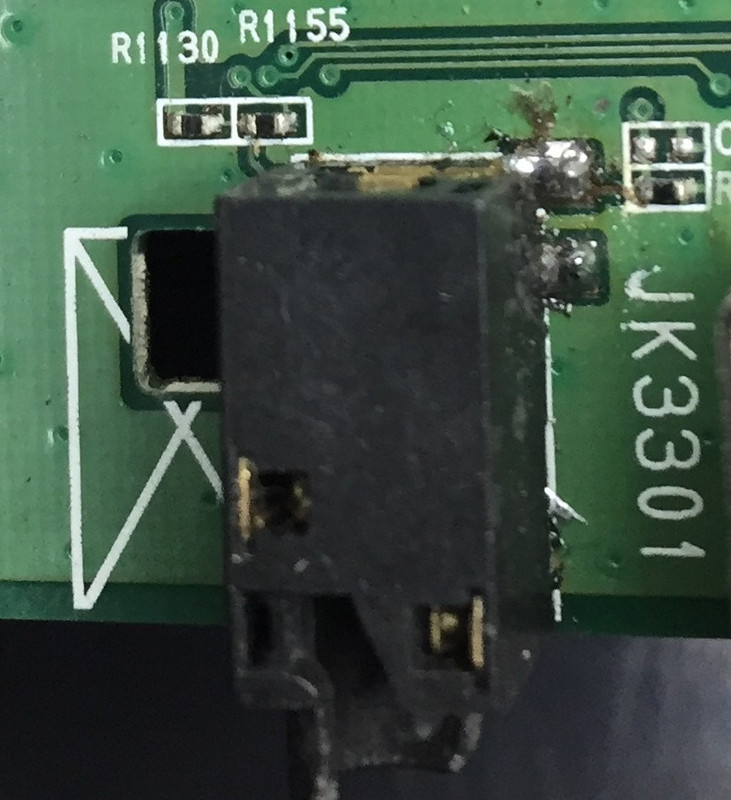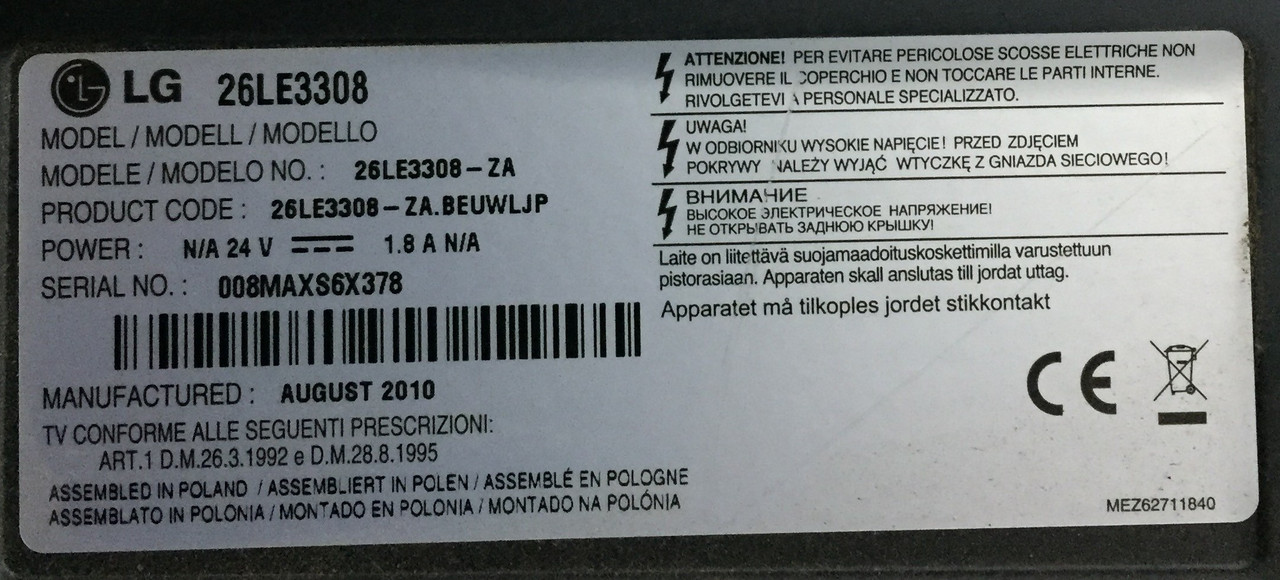 Sziasztok! Az egyik ismerősöm tvéje, tegnap voltam nála, és ott nem volt kép rajta, csak a led váltott át. Haza hozva itthon rendesen indult, de 2-3 óra működés után nem kapcsol be, három villanás után kékre vált piros led, és ennyi! Hogy lehet eldönteni, hogy táp vagy inverter hibáról lehet szó? Ma megint indult, de nem találtam benne púpos kondit, majd holnap veszem elő ismét.
Szerbusztok! Befutott az ünnepek elött egy 26lc2r Lg lcd,alaplemez:lp61a.HÍBÁJA:a készüléket bekapcsolva kb 5 mp-ig van kép hang utána csak hang,háttérvilágítás leáll.LCD panelt megvilágítva van kép.Szerintem fénycső vagy inverter,de most jőn a probléma,ha jól értelmezem master and slave inverter van benne az egyik rendelhető itw-ee26-m,a másik nem itw-ee26-s/Sini szerint párban kell cserélni/.Rápróbálhatok e egy kisebb méretű fénycsővet. Kérdéseim:Hol szerezhető be az inverter,hol kapható féncső teszter,vagy valami egyszerü kapcsolás róla. Segítségeteket előre is köszönöm.
Sziasztok!

A segítségeteket kérem. A tv bekapcsolás után kb. 20-25 percig ilyen képet mutat.
Ha eltelik ennyi idő utána tökéletes tűéles kép van bármeddig működik.
Először a tápkondikra gyanakodtam, mindet átmértem LCM-3-mal.
Rendben vannak , a tápfeszek is
A T-CON-ra gondolok hogy nincs rendben, van is az Aliexpressen de még kíváncsi vagyok a véleményetekre.

Előre is köszönöm : István