Szevasztok!! A cimben szereplo TV-ben egy MC-049C sassze mukodik,a fotoban szereplo hibaval.A tapban az osszes kondi (primer es szekunder egyarant) cserelve,sorkicsatolo cserelve,tapfeszultsegek rendben.Deflexios tekercshez nem volt nyulva. Szerintetek mi okozhatja a hibat? Lehet EEPROM (dump ) hiba? Elnezest a foto minosegeert,de a forum csak atmeretezve fogadta es ugy latom kicsit kicsire sikerult. Segitsegeteket koszonom,Kallos Peter
Hi everybody, my first post here.
I've found on this site many information and the service manual about the TV in subject, but I stumbled upon a strange issue.
I repaired the earphone socket (pic attached) that had been stripped away and now the TV doesn't power on, it only gives a short
beep
when you touch the power on button and nothing happens using the remote. I checked the usual things (audio paths, cracked solderings, damaged tracks, power supply, power rails), but I cannot found what's wrong.
Any idea/clue on what to (double) check this time?
Thanks in advance
GF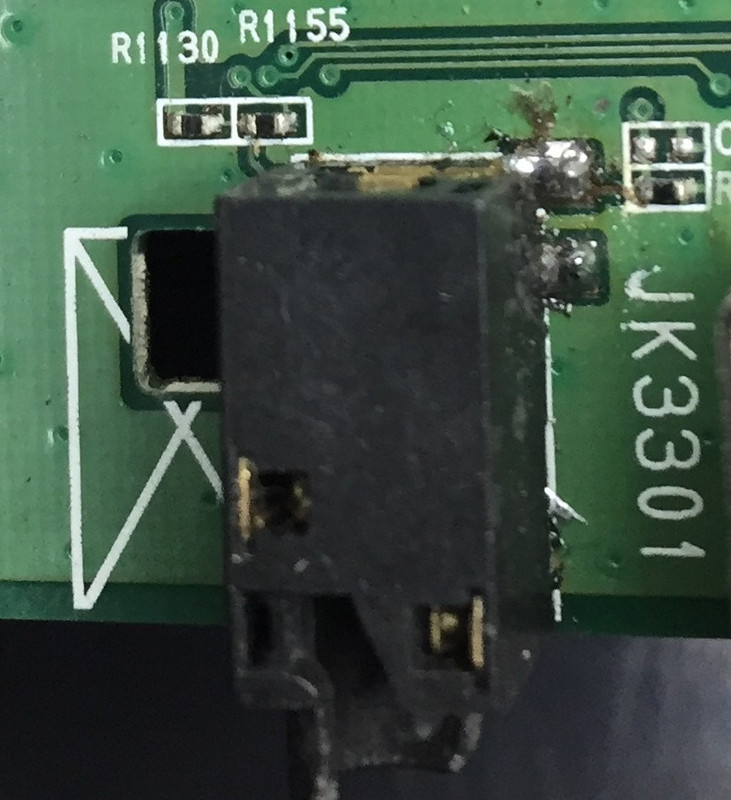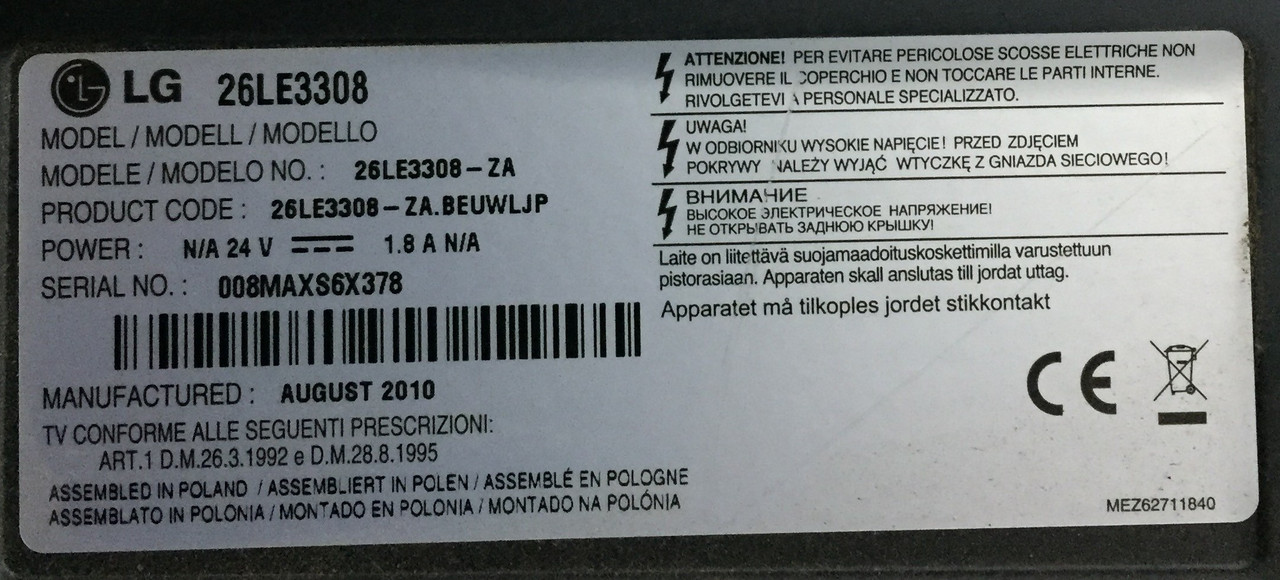 Sziasztok

Egy OK ODL 32250-B 32" LCD TV SSDV3241-ZC01-01 SIS288/289 (MAIN) szerelt tv-t javítok.
A hiba: STBY-ból indul a tv háttér is elindul, egészen az OK Logo megjelenéséig. Aztán vár, majd újraindul.
25Q64 FLASH van benne, gondolom ennek tartalma sérülhetett...vagy más... egyáltalán érdemes az eredetit flashelni, vagy csere újra?
Ha lenne valakinek ötlet, tartalom , igen megköszönném.
Üdv
Szabi
Sziasztok ! A kérdésem a következő lenne. Van ez a bizonyos TV, tápot kap bekapcsol zöldre a led, de képet nem ad fekete a képernyő. A kondik is jók / nem púposak /. Mi lehet a probléma? Z-Y panel hiba? A belsejében lévő papíron ez állt: / ha valakinek ez segítség /. Model:Lg pdp42v706a2.