Hi everybody, my first post here.
I've found on this site many information and the service manual about the TV in subject, but I stumbled upon a strange issue.
I repaired the earphone socket (pic attached) that had been stripped away and now the TV doesn't power on, it only gives a short
beep
when you touch the power on button and nothing happens using the remote. I checked the usual things (audio paths, cracked solderings, damaged tracks, power supply, power rails), but I cannot found what's wrong.
Any idea/clue on what to (double) check this time?
Thanks in advance
GF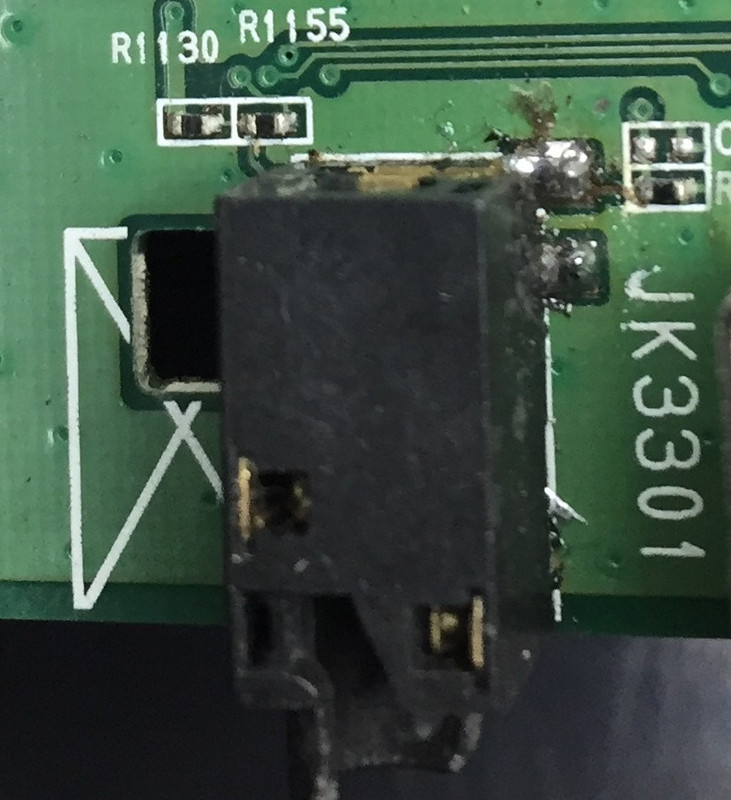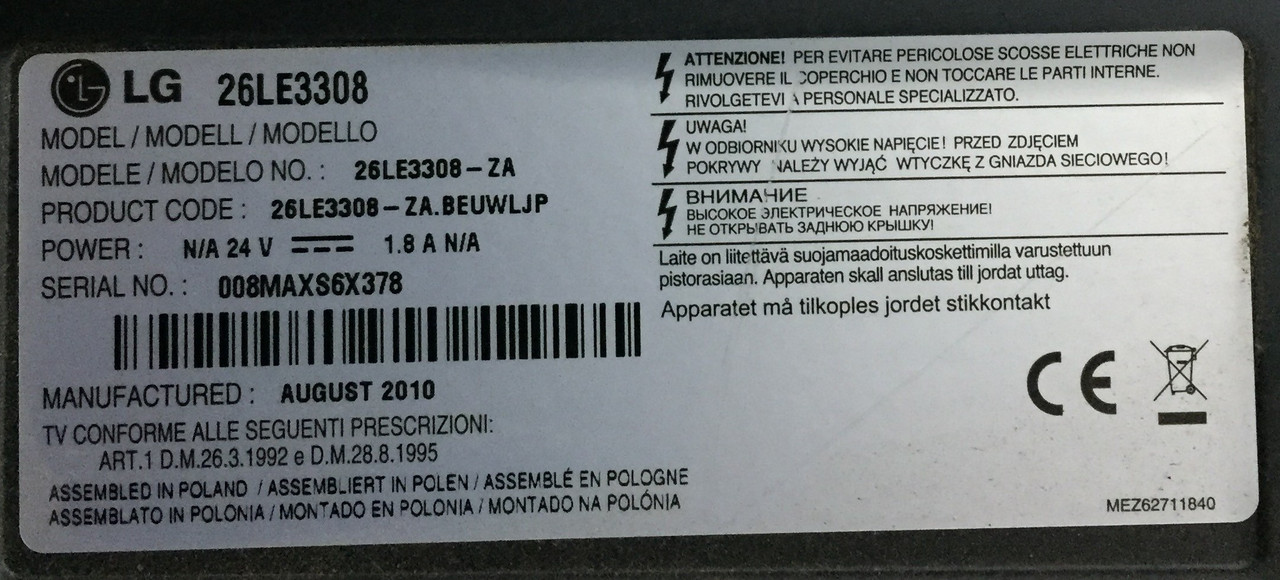 Sziasztok! Egy LG tv inverterébe keresek ilyen lehetetlen értékű, 5pF minimum 1600-2000V-os leválasztó tárcsakondikat, 6db-ot. (sürgős)!!! gabisat@gmail.com
Sziasztok. Hozták ezt E hulladék szökevényt, a tápnál volt egy 3300 uf 10 V kondi ki púposodva azt cseréltem de a kép nagyon sötét kevés rajta az Y a hátér világítás megy és lehet szabályozni is viszont ha az üzemmódok közt váltogatok akkor csak 2 üzemmódban megy a többinél tiszta piros (mintha a piros oda lenne neki tekerve tökig) hogyan tudok a szerviz részéhez hozzá férni illetve valahogyan kéne rá egy másik szoftvert varázsolni mert szerintem az ment el neki. Minden segítséget előre is köszönök. Üdvözlettel:Laci ui. A rajza fent volt a tanyán, amíg le nem szedették. Ott is szoftvert irt de nem tudtam ki bogozni belőle hogy hogyan kéne egy programot említ hozzá amit terméseztessen sehol nem találok. Az LG így védi a márkaszervizeit ?
Sziasztok! Adott ez a masina, ami mikor áramot kap egyből ki/be kapcsolgat magától, kb. 2-3 mp-es ritmusban. Tehát készenlét nélkül egyből indul, megjelenik a "samsung" felirat a kijelzőn (fény rendben) majd rögtön lekapcsol és kezdi újra. Amit nem egészen értek, hogy elvileg (panelon feliratozott láb) az on/off lábat elemelve a tápról is ezt csinálja. Panelon feliratozott feszültségek rendben... próbáltam lekövetni a kapcsoló jelet az optóig, de nem igazán sikerült. (mindenesetre cseréltem) Esetleg valakinek valami ötlete/tanácsa? Én kifogytam belőlük. Köszönettel: Kiss Z.