Sziasztok! Javításra kaptam a fent említett készüléket, a problémám az vele hogy nem megy a tápja előzmény az volt hogy áramszünet után nehezen indult el ki be kellett húzogatni a konnektorból mivel nincs benne hálózati kapcsoló tudna vki mi lehet a gond vele?köszönöm előre a válaszokat üdv cinkatóni
Sziasztok! Ezzel a plazmával küzdök, nem csináltam még ilyet. Nincs kép, de hang van, az YSUS panelon van egy ellenállás R14 ( 10R/2W ) ez meg van szakadva, és még találtam két fetet a Q101 és a Q102 ( P9NK70Z ) ezek meg zárlatosak, mást nem találtam rossznak. Kicserélve mindent, az ellenállás elég, a fet meg zárlatos lesz, igaz STP9Nb60-at raktam bele, lehet hogy ez a gond, vagy valami más is okoz ilyen gondot, feszültségek meg vannak amik rá vannak írva az alaplapra. Még az egyik csatlakozóval van problémám, ahol a szalagkábel megy, mert hiányzik a műanyag patent felülről, amit vissza kellene hajtani amikor a kábel bele van dugva, ezt mivel lehetne kiváltani, vagy lehet szerezni ilyet szerezni?
Hi everybody, my first post here.
I've found on this site many information and the service manual about the TV in subject, but I stumbled upon a strange issue.
I repaired the earphone socket (pic attached) that had been stripped away and now the TV doesn't power on, it only gives a short
beep
when you touch the power on button and nothing happens using the remote. I checked the usual things (audio paths, cracked solderings, damaged tracks, power supply, power rails), but I cannot found what's wrong.
Any idea/clue on what to (double) check this time?
Thanks in advance
GF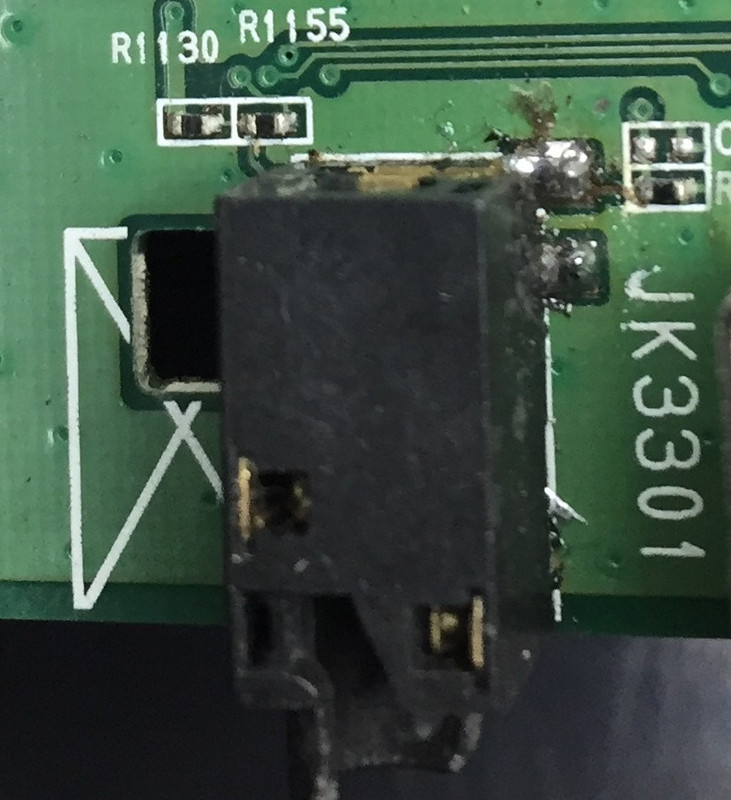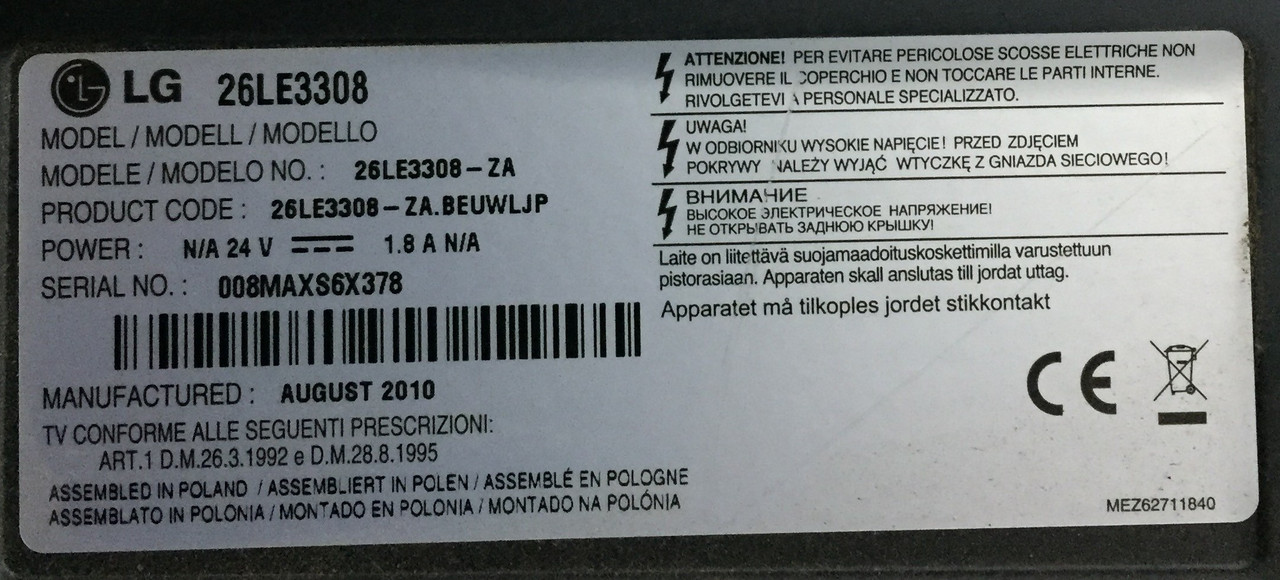 LG 55lw5590 nincs kép, nincs hang, háttérfény van. Feszültségek rendben. Alaplapot cseréltem egy törött kijelzős példányból való. A tulaj szerint működik. A távirányítóra reagál, ki és bekacsolni lehet, és a többi gombra is reagál, villog a jelző led. Minden tippet szívesen veszek. Köszönettel. Köszönöm a hathatós segítséget. A COF volt a hibás. Egy takarítás során belekerült folyadék okozta a hibát. A paneltisztítása és két 2SMD kondi (C131, C146) csere után tökéletesen üzemel. Köszönöm Fülesmester és TVguru segítségét. További sok sikert mindenkinek! Üdv: M