Hi everybody, my first post here.
I've found on this site many information and the service manual about the TV in subject, but I stumbled upon a strange issue.
I repaired the earphone socket (pic attached) that had been stripped away and now the TV doesn't power on, it only gives a short
beep
when you touch the power on button and nothing happens using the remote. I checked the usual things (audio paths, cracked solderings, damaged tracks, power supply, power rails), but I cannot found what's wrong.
Any idea/clue on what to (double) check this time?
Thanks in advance
GF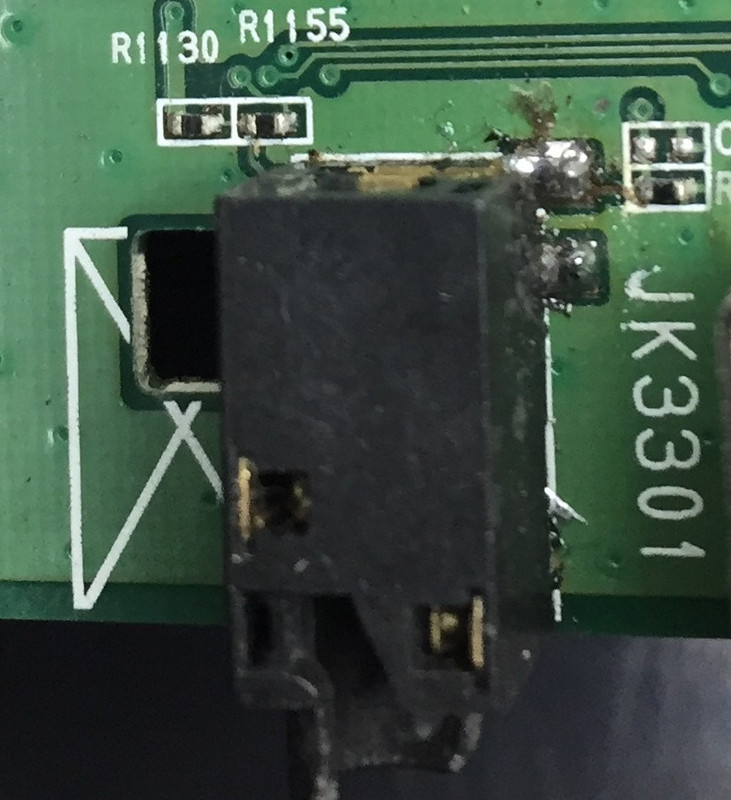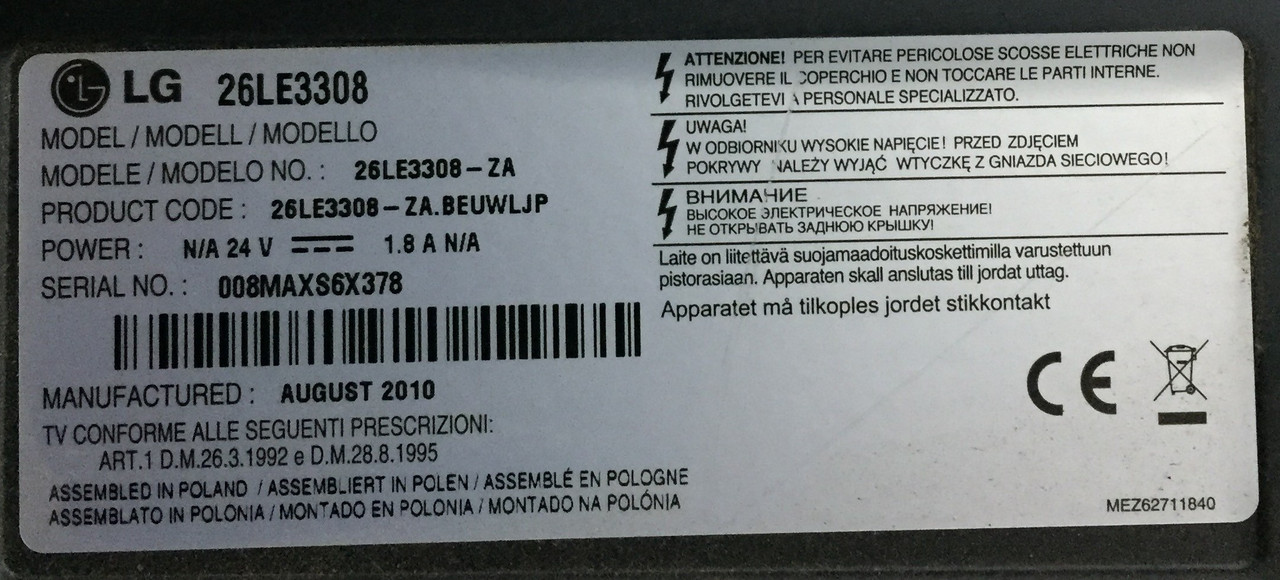 Udvozlet a kolegaknak! Es egybe egy kerdesem is lenne ,ami nem kimondottan egy modelre vonatkozna ,hanem a plazmakra altalanosan. Oljan nem szabalyos folt a kepernyon mind a hagyomanyos katod sugaras kepernyon amikor magneses ,es a folt sotetebb es szinesen szemcses .Melyik fokozatra lehet tippelni ebbe az esetbe?
email:zolika2002@freemail.hu
Üdv a kollégáknak!

Címbéli LG led-tévén (42LN5400ZA-BEEYLJG ; chassis:LD36B) nincs stand-by sem. A led háttér tesztelve, ok.
A táp kimenetén csak a 3,5V mérhető (12V, 24V hiányzik), a Power-On vonalon sem jelenik meg semmilyen feszültség indításkor.

Táp: EAX64905301 (2.0)
Main: EAX64891403 (1.0)

Az a kérdés, hogy hogyan tudom tesztelni vagy eldönteni, hogy a táp vagy a main a rossz?