Sziasztok
LG 32LF5610 led TV kikapcsolás után ha újra bekapcsolom,nem tárolja el elfelejti az addig beprogramozott összes műsort.
Mainboard:EAX66164203
Power :LGP32D-15CH1
LG Display:LC320DUE
Találkozott már valaki ezzel a jelenséggel?
Ha valaki tudana segíteni megköszönném.
Üdv! Segítséget szeretnék kérni,LG Flatron RE-29FA33PX tv szerviz menübe szeretnék belépni ha valaki tudja hogyan kell írja le legyen szíves. Előre is köszönöm.
Hi everybody, my first post here.
I've found on this site many information and the service manual about the TV in subject, but I stumbled upon a strange issue.
I repaired the earphone socket (pic attached) that had been stripped away and now the TV doesn't power on, it only gives a short
beep
when you touch the power on button and nothing happens using the remote. I checked the usual things (audio paths, cracked solderings, damaged tracks, power supply, power rails), but I cannot found what's wrong.
Any idea/clue on what to (double) check this time?
Thanks in advance
GF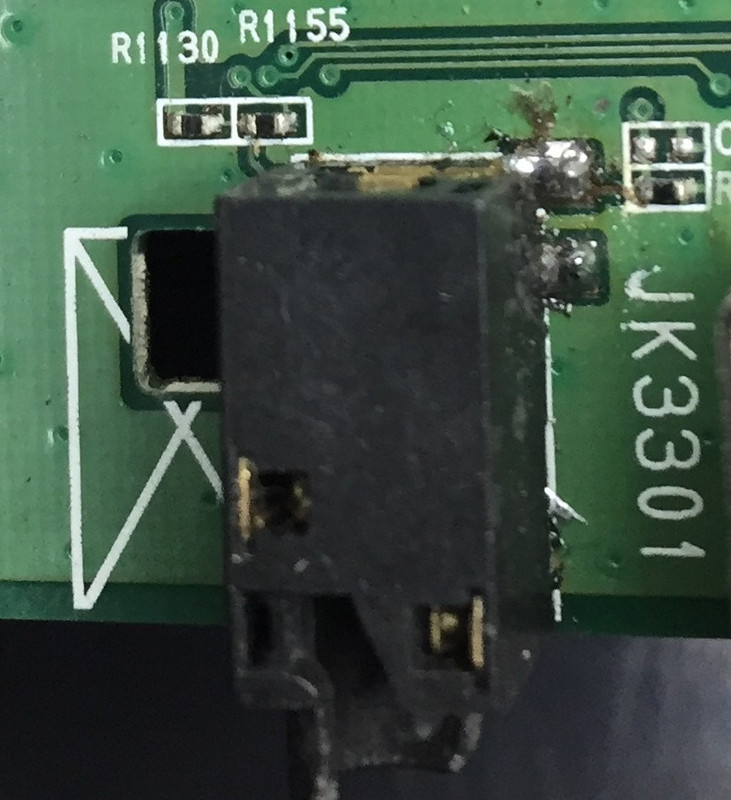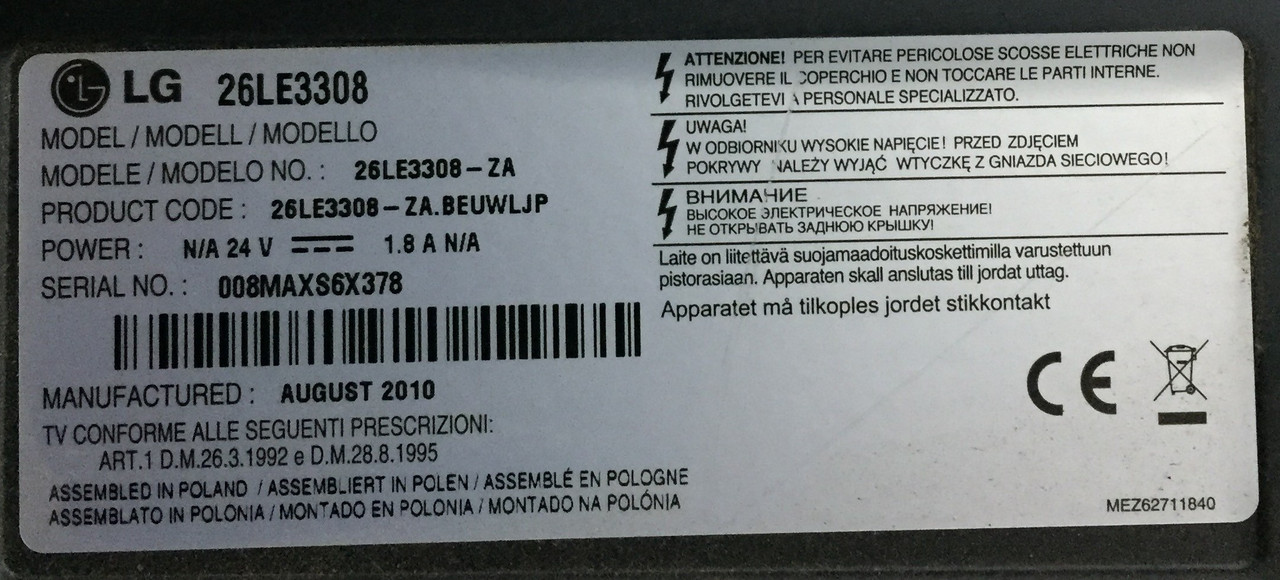 Sziasztok! A címben említett gép LC370wud kijelzővel van szerelve. Hang van háttér van, a kép helyén függöleges és vizszintes csíkok, sávok láthatók. Addig jutottam, hogy a t-con boardon ha U3-at fagyasztom akkor megjön a kép egy ideig, de ahogy melegszik újra elmegy és marad a a csíkozás. T-con panelt keresnék száma6870c-0246b.