Hi everybody, my first post here.
I've found on this site many information and the service manual about the TV in subject, but I stumbled upon a strange issue.
I repaired the earphone socket (pic attached) that had been stripped away and now the TV doesn't power on, it only gives a short
beep
when you touch the power on button and nothing happens using the remote. I checked the usual things (audio paths, cracked solderings, damaged tracks, power supply, power rails), but I cannot found what's wrong.
Any idea/clue on what to (double) check this time?
Thanks in advance
GF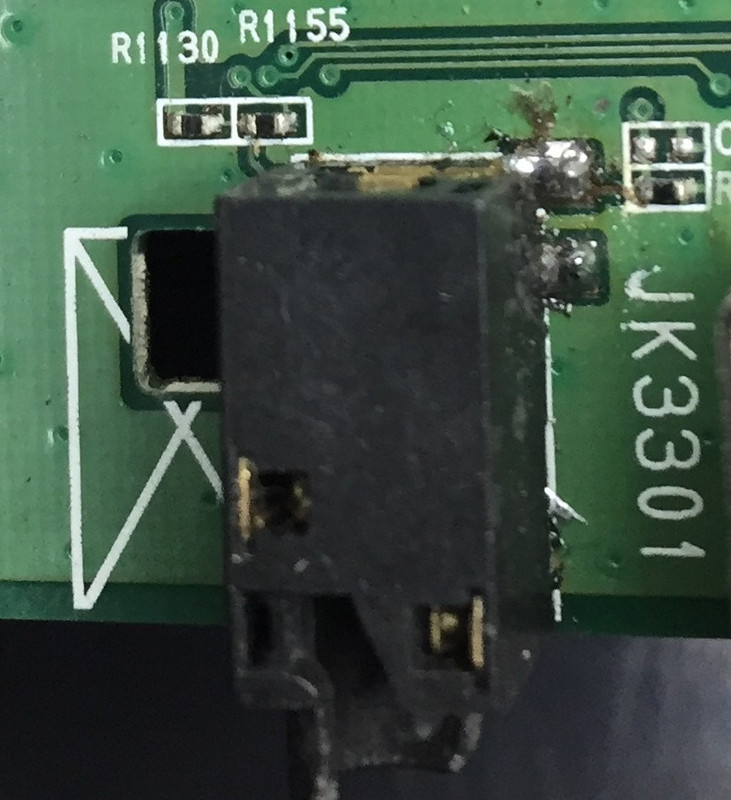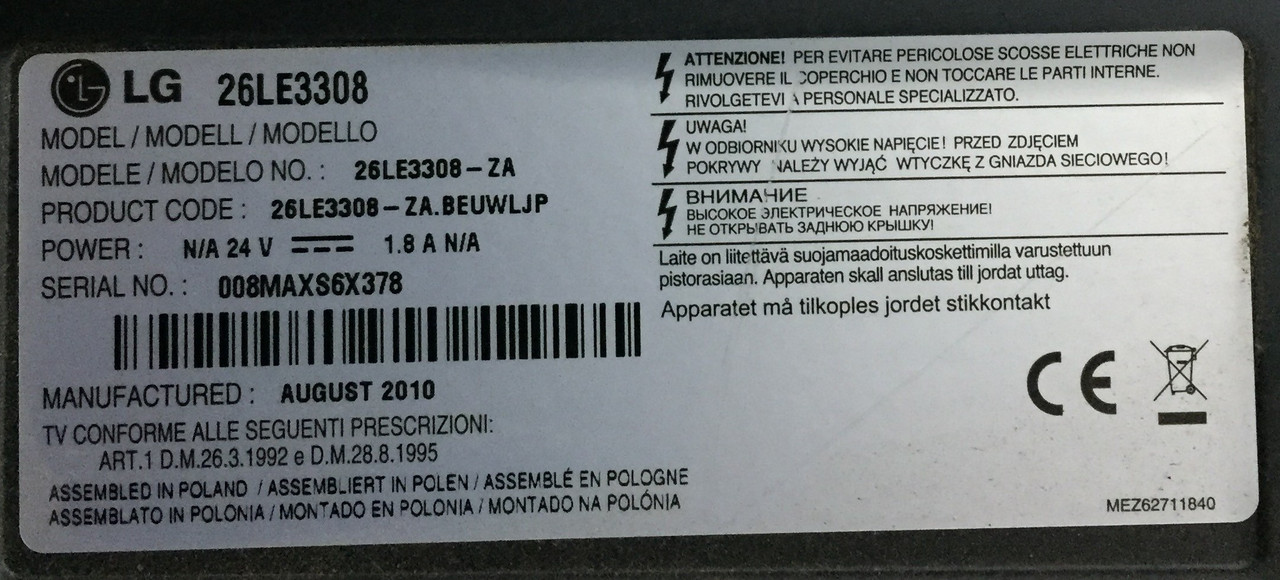 Sziasztok! Ezzel a plazmával küzdök, nem csináltam még ilyet. Nincs kép, de hang van, az YSUS panelon van egy ellenállás R14 ( 10R/2W ) ez meg van szakadva, és még találtam két fetet a Q101 és a Q102 ( P9NK70Z ) ezek meg zárlatosak, mást nem találtam rossznak. Kicserélve mindent, az ellenállás elég, a fet meg zárlatos lesz, igaz STP9Nb60-at raktam bele, lehet hogy ez a gond, vagy valami más is okoz ilyen gondot, feszültségek meg vannak amik rá vannak írva az alaplapra. Még az egyik csatlakozóval van problémám, ahol a szalagkábel megy, mert hiányzik a műanyag patent felülről, amit vissza kellene hajtani amikor a kábel bele van dugva, ezt mivel lehetne kiváltani, vagy lehet szerezni ilyet szerezni?
Sziasztok LG 32lb570b led tv háttér világitás javitásában kérnék segítséget Barátom led tv-je 2év 2hónap után elromlott a háttér világítás ment el szeretnék kérni rajzot hozzá ha van valakinek vagy mekkora feszültség megy ki a három led sínre hány voltosak a ledek? Van ahol 3v van ahol 6v-ot adnak meg A led sínek típusa ami rá van írva SH S12 94v0 LG INNOTEK DRT 3.0 32"-A/B type A ledek méréséhez le kell szedni a lencséket mivel lehet vissza ragasztani ? Mi a különbség az a és b led sín között ? http://www.ebay.com/itm/New-3-PCS-LGIT-A-B-LG-INNOTEK-DRT-3-0-32-A-B-Type-6916L-1974A-1975A-0418D-0419D-/201875608683 Köszi Laci
Szevasztok Hozták ezt a tv t hogy bekapcskor bepirosoodott a kép rámérve cseng a red katód a testre,illetve hát nem is tudom mire cseng mivel csenghet a fütőszálra is,hogy lehetne megtudni,vagy próbáljam egyszerüen lesütni öszezárva a fütés lábait,hátha sikerül?