Sziasztok! Itt ez a régi 36cm-s TV, hasonló a Walthamhoz, de sémát nem találtam hozzá. pocija IC401 M50431-101SP mem IC404 M58655 TA7698,M51397,M50453-012P primer 2SD820 (TO-3)-al!! Nem Samsung 54S chassis. Elôlapon vannak a gumis gombok, azok mind jók, távirányító elveszett. Indulás: Amikor bedugom a 230V-ra, kivilágít a stby led, gombokkal nem birom felkapcsolni, amikor a procijához csak közelitek!!! a kezemmel kb.2cm akkor bekapcsol!!! olyan mint egy bioenergia szenzor :) Ekkor megjön a kép akkor havazás nincs, majd ha proci lábait tapogatom megjön a havazás, majd ha tovább tapogatom megjön az OSD programszám is. Néha kivilágosodik a kép majd lassan normálisra visszamegy mintha véletlenszerüen a Brightness önnálló életet élne. Képet nem látok, valószinü kábelTV-re van beállitva. Egyszer sikerült egy programot feljebb mennem is. Univerzális távirányitóval nem tudtam lekapcsolni (kódkereséskor). M58655-öt cseréltem de attól csak az lett hogy nem a 17-es programon áll, hanem 0-án. M58655 pin2-n megvan a -30V, a pin1-en az 5V.Elkók jók. Procihibás lenne?
Sziasztok! Ez előtt egy hónapja volt nálam ezzel a hibával, akkor cseréltem STR-F6654, 2.2R, 100uf alkatrészeket. Egy hete tönkre ment, de csak most hozták el, most átmérve megint zárlatos a STR-F6654, és az ellenállás is szakadt. A tápban átmértem a többi ellenállást de azok jók, de most rendelnem kell az icét, de még mit nézzek meg?
Hi everybody, my first post here.
I've found on this site many information and the service manual about the TV in subject, but I stumbled upon a strange issue.
I repaired the earphone socket (pic attached) that had been stripped away and now the TV doesn't power on, it only gives a short
beep
when you touch the power on button and nothing happens using the remote. I checked the usual things (audio paths, cracked solderings, damaged tracks, power supply, power rails), but I cannot found what's wrong.
Any idea/clue on what to (double) check this time?
Thanks in advance
GF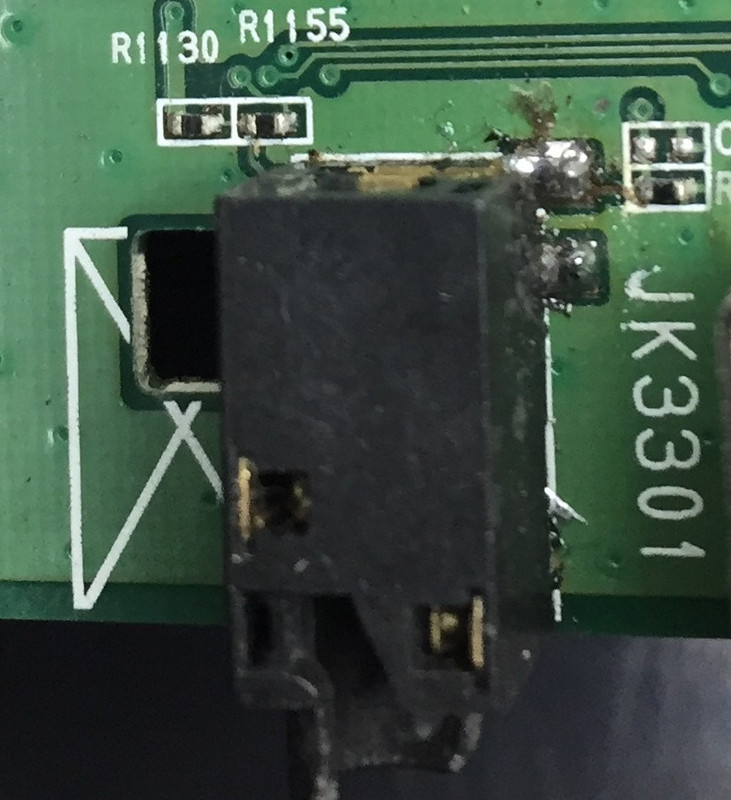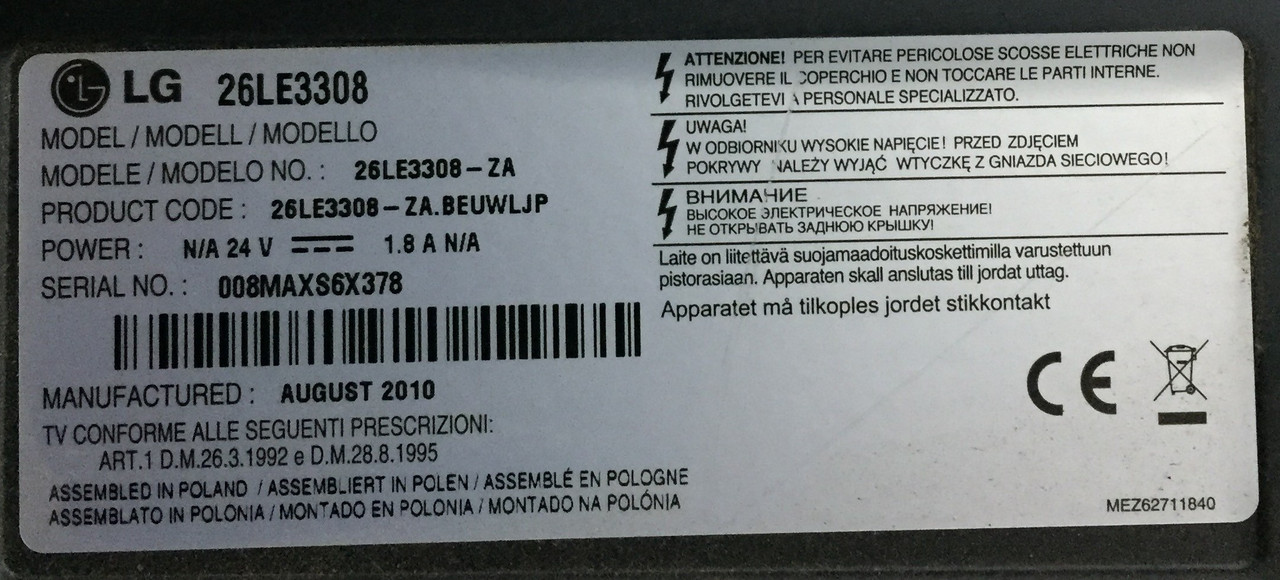 Kedves Kollégák!
Fenti tv-n egy gyári állapotba hozása lett végrehajtva,azóta nem bootol be.Tud valaki segíteni flasch írásban, vagy esetleg másik alaplapban?
Üdvözlettel Reparator
A probléma megoldódott, köszönöm !