Hi everybody, my first post here.
I've found on this site many information and the service manual about the TV in subject, but I stumbled upon a strange issue.
I repaired the earphone socket (pic attached) that had been stripped away and now the TV doesn't power on, it only gives a short
beep
when you touch the power on button and nothing happens using the remote. I checked the usual things (audio paths, cracked solderings, damaged tracks, power supply, power rails), but I cannot found what's wrong.
Any idea/clue on what to (double) check this time?
Thanks in advance
GF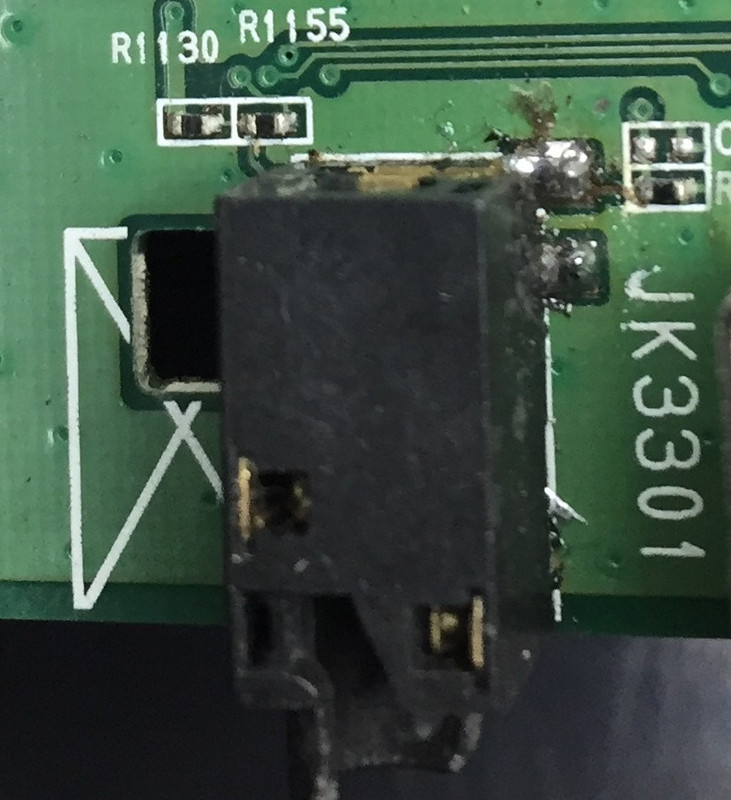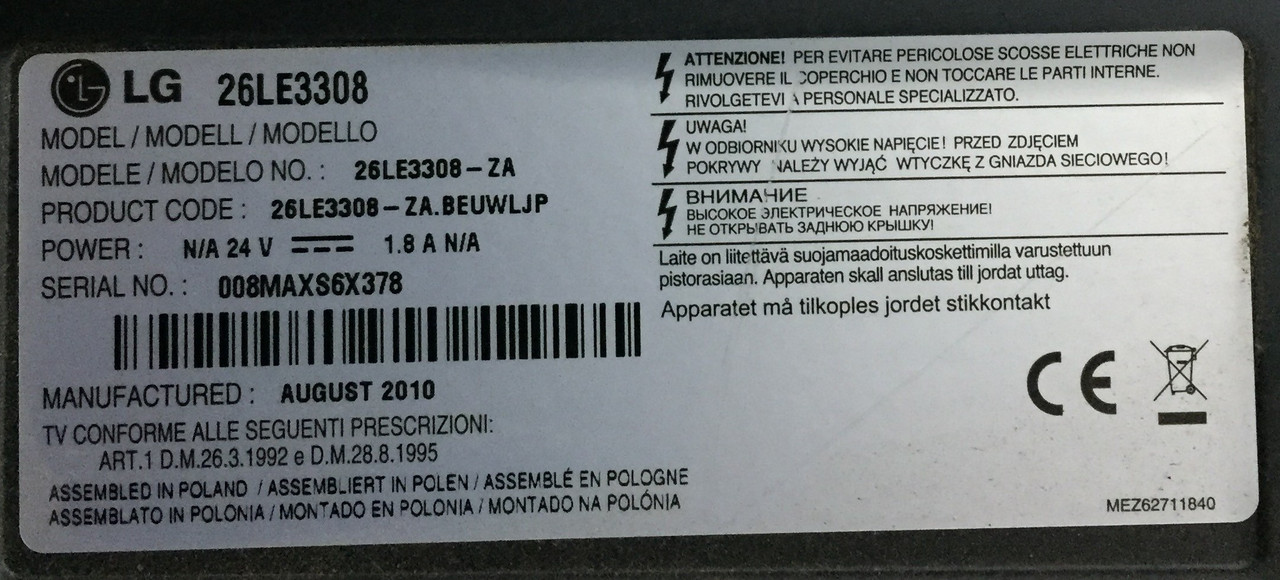 Sziasztok! Egy kedves ügyfelemnek nem működött a fenti távirányítója és mivel én is ugyanazzal a LG tévével és távirányítóval rendelkezem, gondoltam kipróbálom, hogy a távir. vagy a vevő hibás-e. Nem sikerült a regisztrálása. A vicc az, hogy azóta a saját távirányítom is sikertelen regisztrációt ír ki. Most van két pár eszköz, de nem regisztrálható. Infrásan hibátlan mindkettő. Próbáltam az "Állítsa vissza a távirányítót az ENTER (vagy OK) és a MUTE gomb egyidejű megnyomásával és 5 másodpercig történő nyomva tartásával." Semmi. Mindkét vevöt próbáltam, mindkét usb-ben. Semmi. Szerviz módban a hub-ot visszaállítottam 0-ra, de az sem segített, bár az enyémmel 1-es állásban is jól működött. A segítséget előre is köszi! Szép napot!
Sziasztok mesterek! Egy LG PDP42V5 Plazmát ajánlottak megvételre hibásan. Kaptam képeket róla amit megosztanék itt. Mivel plazmával még nem igazán volt dolgom szeretnék segítséget kérni a képek alapján mi lehet a probléma vele, javítható-e, érdemes-e megvenni stb. Élőben még nem láttam mert messze van.
Sziasztok! Iverter hibás keresek hozzá inverter trafót IH-DP9048 két darabot,vagy esetleg komplett invertert:RDENC2621TPZZ. Előre is köszönet. A topik rossz helyen van, a címe csapnivaló. Megérett a felfüggesztésre!