Hi everybody, my first post here.
I've found on this site many information and the service manual about the TV in subject, but I stumbled upon a strange issue.
I repaired the earphone socket (pic attached) that had been stripped away and now the TV doesn't power on, it only gives a short
beep
when you touch the power on button and nothing happens using the remote. I checked the usual things (audio paths, cracked solderings, damaged tracks, power supply, power rails), but I cannot found what's wrong.
Any idea/clue on what to (double) check this time?
Thanks in advance
GF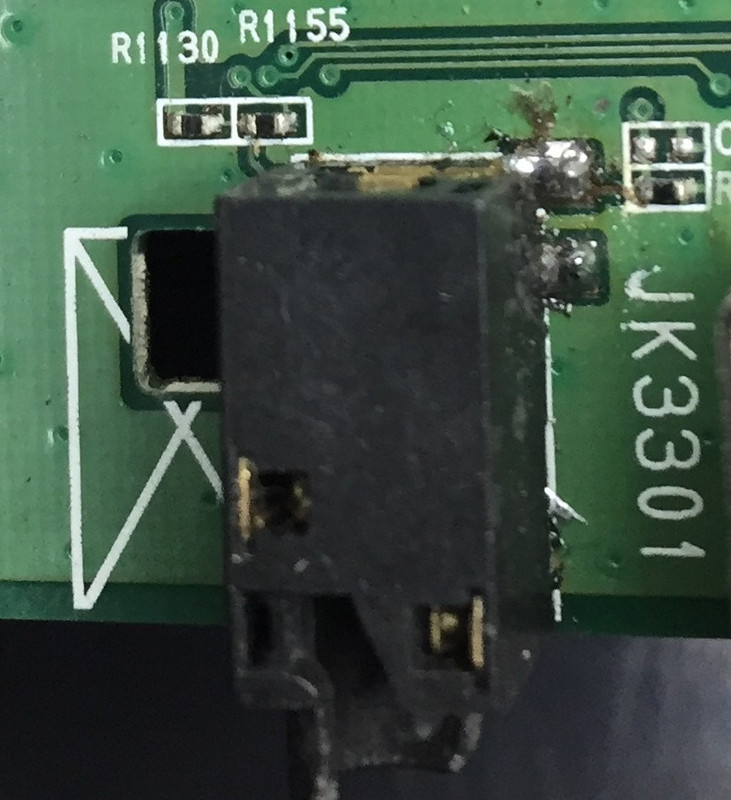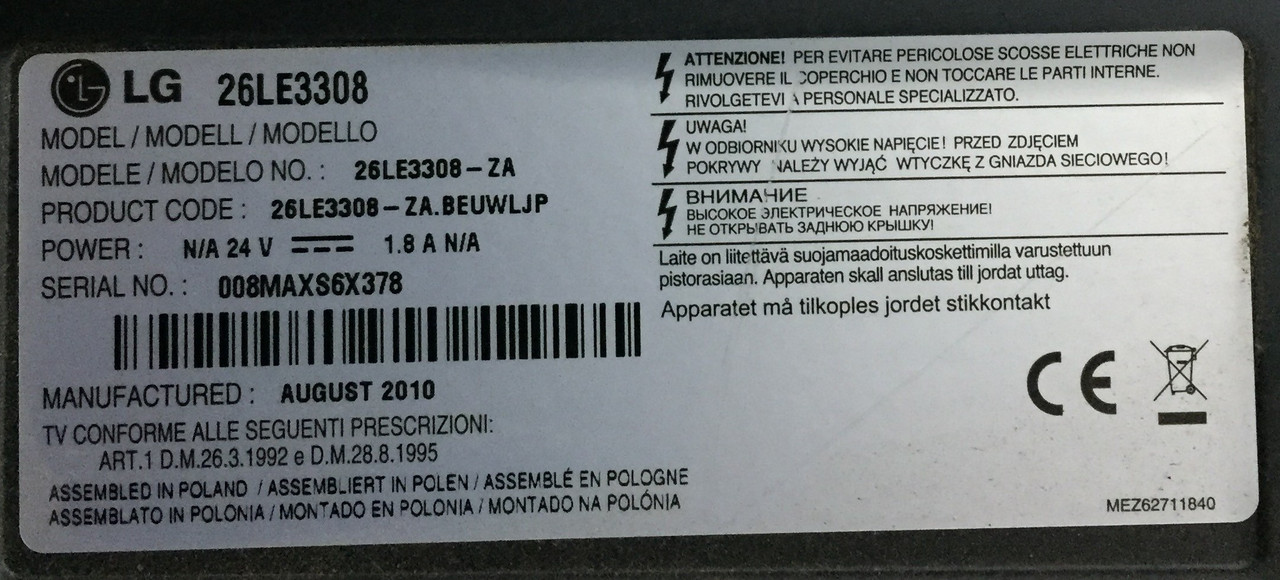 sziasztok! a címben említett tv-ről lenne szó! még nincs nálam a tv, de egy kedves ismerősömé aki felhívott és elmondta hogy mi a baja: -alapba világít rajta a zöld led -bekapcsolja -ekkor össze vissza szabálytalanul villog rajta a zöld led közben a tv-belsejéből sípoló hangot hall +1kis kattogást -majd olyan 2-3 perc, bekapcsol a tv és teljesen jól működik a tv 2007-be gyártották nem tudom hogy találkozott-e már valaki hasonló problémával ezzel a készülékkel kapcsolatban csak gondoltam megkérdem olyan sok jó dolog van leírva ezen az oldalon (én azt mondanám hogy a tápegységben lesz a hiba de kitudja...) esetlege válaszokat előre is köszönöm
Sziasztok.Egy lg tv vel lenne problémám.Táp gond,egy kiégett ellenállás értékét szeretném megtudni(teljesen leégett és nem látom a szineket rajta) (R51),sajnos nem találok hozzá rajzot(perszse a FET ek is tönkre mentek).
Sziasztok!
Egy LG 42LB650V készüléknél adódtak problémák. HBO GO oldalt betölti, majd kiválasztás után elkezdené lejátszani a műsort, de elakad és ezt írja: "lejátszási hiba 5.2"
Minden más internetes tartalmat megjelenít, így vélhetően nem az eléréssel van gond. Találkozott már valaki ilyen problémával és esetleg a megoldást is tudja?
Köszönettel: Kiss Z.