Helló! Ez egy elég új készülék. A tulaj elmondása szerint többször visszajött a kép, de ezt már nem teszi meg. Nem is talál adókat. Megmértem a tuner tápjait az rendben van, de így sem működik. Elképzelhető, hogy más okozna ilyen gondot? Üdv.: Ízirájder
Üdv! A fenti gép, tápja nem indul. 5-12-18v megjelenik az első hálózatra kapcsoláskor. A készülék viszont nem indul, a relé behúz, majd elenged. Sem a Vs, sem a Va táp nem jelenik meg, egy pillanatra sem. A PCF is csak pillanatokra indul, majd 320v körül megáll. A tápról sajnos nincs rajz, így nem tudom eldönteni minek kellene és hogyan indulni. Vagy a PCF kör rossz, és azért nem indítja a tápokat, vagy a Vs-As táp miatt tiltja le a PFC-t? Köszönöm a figyelmet!
Hi everybody, my first post here.
I've found on this site many information and the service manual about the TV in subject, but I stumbled upon a strange issue.
I repaired the earphone socket (pic attached) that had been stripped away and now the TV doesn't power on, it only gives a short
beep
when you touch the power on button and nothing happens using the remote. I checked the usual things (audio paths, cracked solderings, damaged tracks, power supply, power rails), but I cannot found what's wrong.
Any idea/clue on what to (double) check this time?
Thanks in advance
GF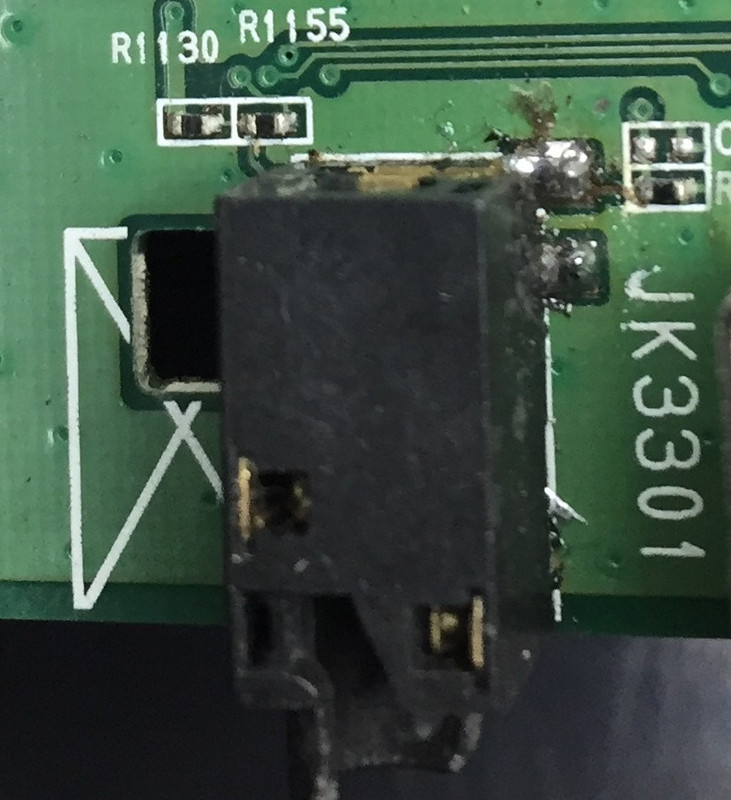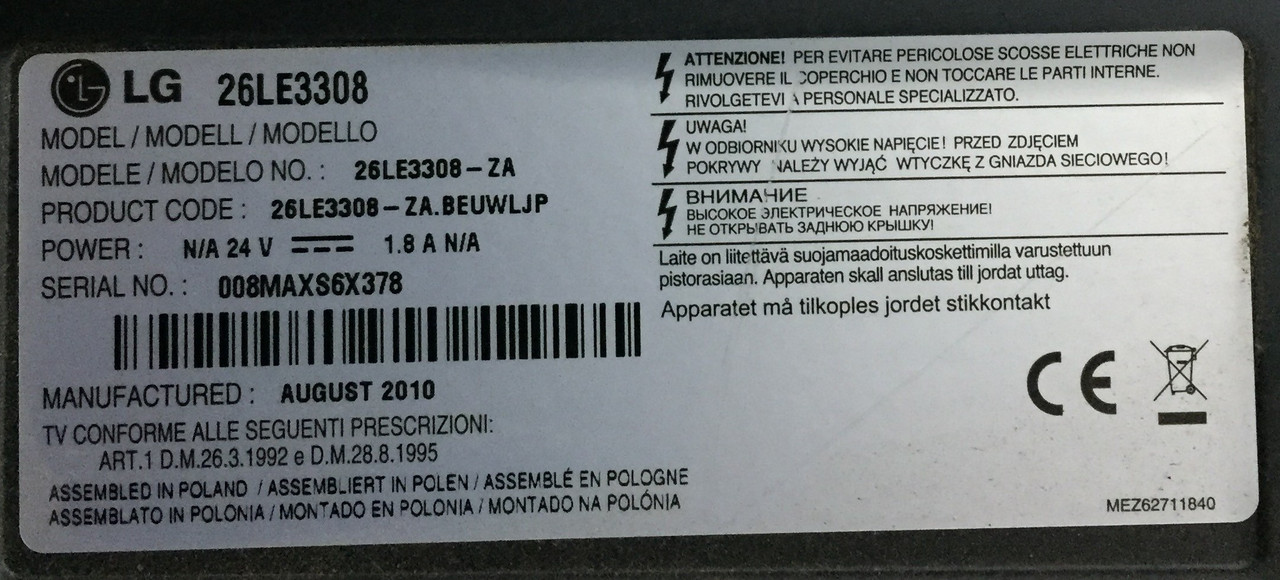 helo mindenkinek a kovetkezo a problemam 37 colos kijezot kelene javitanom model LC370WUD hidegen akadozik a kep 20 perc utan megy rendesen bizonyara a orizontalis draiver levalt megszakadt tud e valaki segiteni