Sziasztok! Van nálam egy mechanika, ahol a kerámiagörgő nem ül be a helyére. Lehet ezzel kezdeni valamit? A piros kockában lévő módon áll meg, a nagy képen pedig betoltam a helyére, így bizonytalan a kép minősége.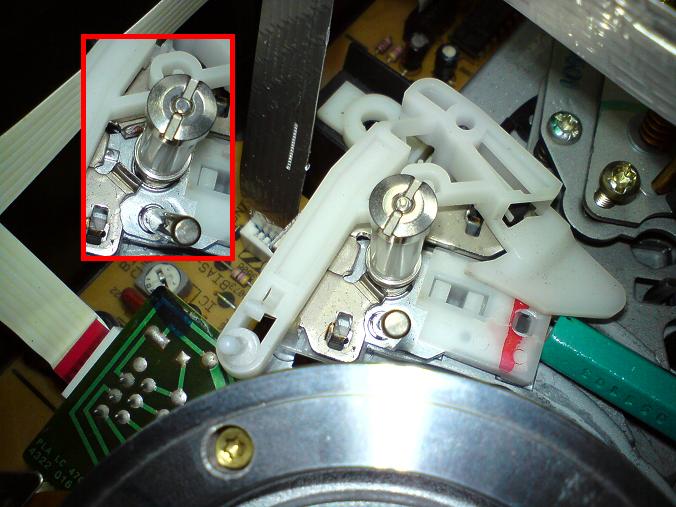 Üdv: Jácint
Üdv! Olyat tesz a gép, hogy kb félorán belül visszaáll a beállitott dátum , ill. csak az év 2099-re, óra, nap-honap megmarad. Ha beállitom és kihuzom akár tiz perc mulva is marad minden a helyén, később ránézve egyszercsak 2099-et ir ki, és nem lehet észrevenni mert az óra jot mutat. Időzitett felvételre használnák azért volna fontos, kontakthibát nem találtam, hidegre-melegre nem érzékeny, merre induljak?
Üdvözlet mindenkinek!
A fenti gép kijelzőjén "BLOCCATO" felirat jelenik meg, taszt egyik gombjára sem reagál, távra sem reagál.
Gyerekzárra gondolnék, de az gondolom nem így jelenne meg!
Köszönettel várnék ötleteket!
Olvastad?
Válaszd ki a megfelelő fórumot, majd adj neki címet és írd be a kérdésed.
A téma címe tartalmazza a hibás eszköz márkáját és típusát. Szintén tartalmazza röviden a problémát.
pl: ACER AL1711 monitor képernyője 5 másodperc után kikapcsol

A helytelenül elnevezett topik felfüggesztésre, majd 48 óra után törlésre kerül! Felfüggesztett állapotban nem tudnak mások addig hozzászólni, amíg ki nem javítod a címet!
A hibás cím utólagos javítása (48 órán belül) a "Szerkesztés" fülre kattintva végezhető el.
Sziasztok! Egy ilyenre volna szükség! Köszi ha van vkinek :) Üdv: Pityesz