Hello, I got a problem with my Sony Receiver STR-DE 225.
There´s a sudden interruption of Audio in non defined intervalls - may be once ore 6 times during appr. 5hrs operation.
Interruption does not depend on Volume. Connection cables and speakers I´ve checked.
There´s a loud crack in both speakers, display shows for short time "PROTECTION".
After switching off and on again, everything operates normal until next interruption.
I removed from the inside of the receiver a lot of dust with a vacuum cleaner, but this didn´t help.
Unfortunately Sony has no documents for this device, as it is To "old" (1996), or could give me a hint,
in what cases "PROTECTION" might appear.
Is there anyone to give me a clue? Thanks


Üdv! Ismét megpróbálom, hátha... Sajnos betörték (kijelző, minden más OK), ha lenne valakinek bontott ilyen készüléke, vevő lennék a plexijére, vagy a komplett előlapra: http://www.kephost.com/view3.php?filename=56lgkrzav1uuxvx7gxz2.jpg HCD-RG55S (MHC-RG55S) THX.
Hol érdemes ilyet megpróbálni beszerezni? Ez egy 10K-100K-100K motoros potméter - valószínű ALPS gyártmányú. Honnan lehet kideríteni az eredeti típust vagy helyettesítő típust?
Sziasztok! Nagy valószinuseggel rossz a KF IC, tápja megvan bemenet megvan, kimenet nincs, lengyel fórumon is ez az IC ment el. SM-ben vannak feszültségek és ez alapján szerintem rossz az IC. Ebay-en látom hogy van, de én nembirok külföldrôl rendelni nem vagyok .hu henem barbár középkorban vagyok .rs-ben.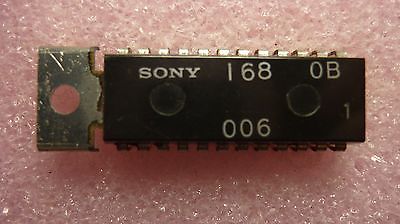 CX 168 széles DIP24 tok+hütô, ilyen tokban valószinü nincs, hanem valami DIP16-os KF-ek, melyiket ajánljátok hogy bedrótozzam helyette?