Sziasztok! A fenti készülékkel a következő a problémám: Bekapcsolás után a háttérvilágítás megy de kép az nincs sem antenna bemenetről sem scart bemenetről.Hang az van mindkét esetben.Bekapcsoláskor egy pár másodpercig villog a zöld led.A tápja jónak tűnik szemrevételezve és mérve is.Esetleg valakinek videópanelja lenne -e hozzá vagy javít-e valaki ilyen készüléket? Segítségeteket köszönöm!
Üdvözlet Mindenkinek! Szeretnék valami tippet a fenti tv-hez. OSD működik,/kék háttér , menü , hangyák háborúja ok/ hangoláskor, ha állomást talál összeugrik horizontálisan 10-15 cm-re szürkés háttér. Minden segítséget megköszönnék.
Hi everybody, my first post here.
I've found on this site many information and the service manual about the TV in subject, but I stumbled upon a strange issue.
I repaired the earphone socket (pic attached) that had been stripped away and now the TV doesn't power on, it only gives a short
beep
when you touch the power on button and nothing happens using the remote. I checked the usual things (audio paths, cracked solderings, damaged tracks, power supply, power rails), but I cannot found what's wrong.
Any idea/clue on what to (double) check this time?
Thanks in advance
GF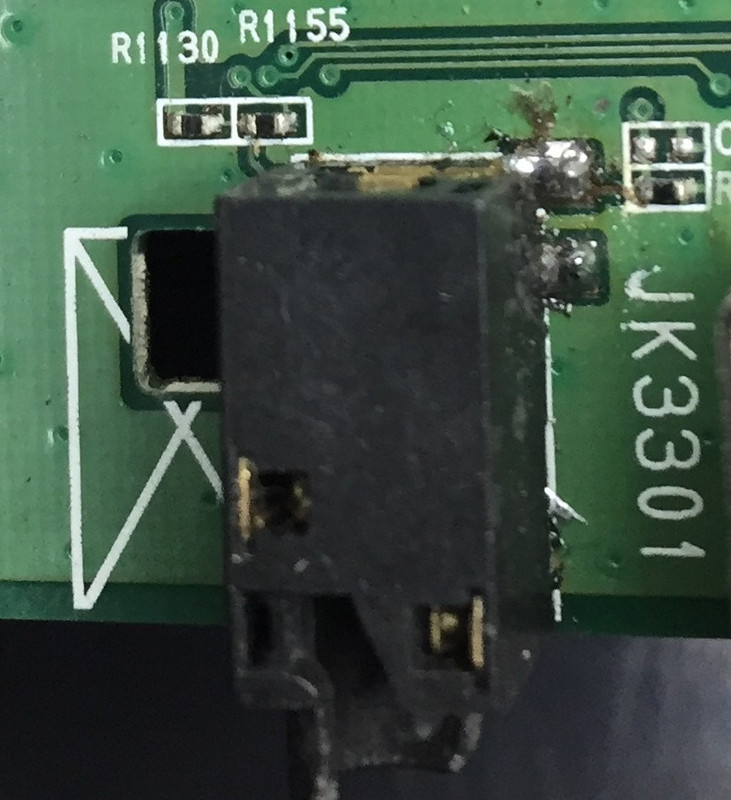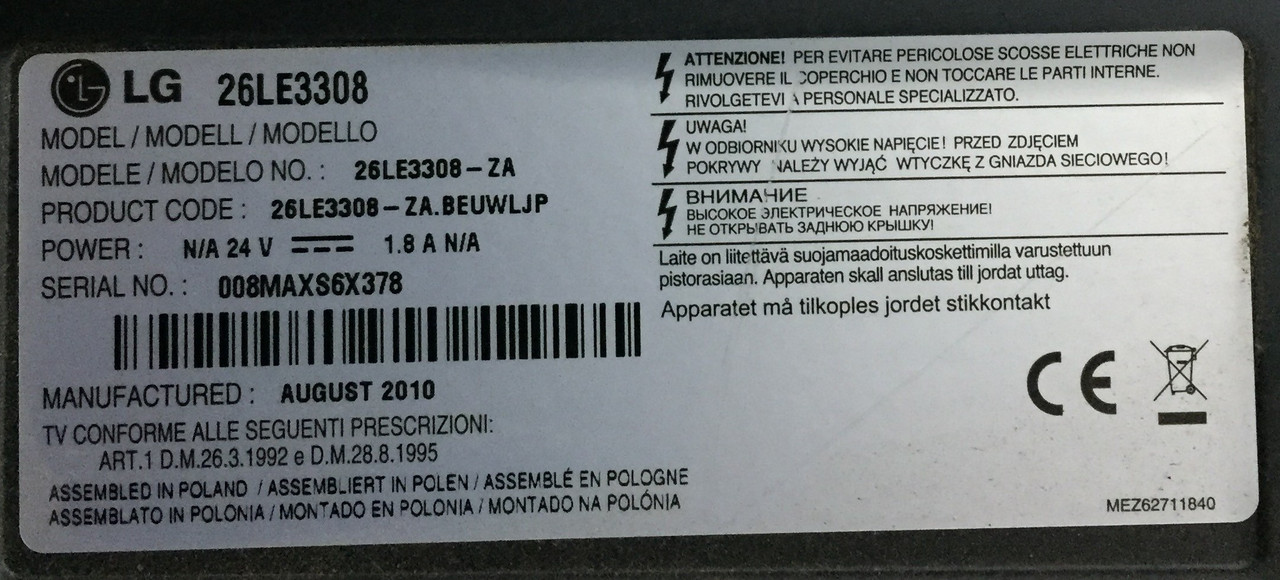 Sziasztok,

Van egy a címben említett eredetileg alaplaphibás TV-m ami alaplap csere után majdnem tökéletesen működik. Egyetlen hibája van, hogy fejjel lefelé van a kép. Az alaplapot e-bayen vettem, típusazonos.

Amiken már túl vagyok:
-menübe mirror lehetőség nincs
-szervizmenübe van, de nem aktív, szürke nem lehet "rákattintani"
-kaptam hozzá firmware file-t, de nem akar frissíteni, mindent a leírás szerint csináltam de a tv mindig bebootol de nem fw módban.

Kűzdött már valaki hasonlóval?

Köszönöm a segítséget, én már feladtam.