Szevasztok! A kijelző oldalán négy cof van. A legalsó cof, három szegmense hibás, ezért a három vékony csík. A cof (csipp) hömérséklete 33 celsius fok. A másik három 22 celsius fokos. Eddig ez egy értelmű. Ami érdekes, és (lehet hogy csak nekem, mert nem találkoztam ilyennel), hogy a négy cof által vezérelt sávok között, jól láthatóan, az átmenetnél, fényesség különbség látszik. A T-con feszültségei rendben vannak. A DC-DC átalakítók feszültségei szűrtek. Ez összefüggésben lehet-e a hibás cof-fal? Lehet-e esetleg a sokszor előforduló, megnőtt "vezetési" hiba a cof-okhoz? Van-e valamelyikőtöknek magyarázata erre? Köszönöm. üdv Dr.Távadó ui:Mellékeltem pár képet, hogy szemléletes legyen. A legelső képet csináltam utoljára, amikor összeraktam a tv-t, ezen jobban látszik a hibajelenség, mint a szétszedetten. A három világos csík, az átvilágító asztalom három led csíkja, azt ne vegyétek figyelembe.
Hi everybody, my first post here.
I've found on this site many information and the service manual about the TV in subject, but I stumbled upon a strange issue.
I repaired the earphone socket (pic attached) that had been stripped away and now the TV doesn't power on, it only gives a short
beep
when you touch the power on button and nothing happens using the remote. I checked the usual things (audio paths, cracked solderings, damaged tracks, power supply, power rails), but I cannot found what's wrong.
Any idea/clue on what to (double) check this time?
Thanks in advance
GF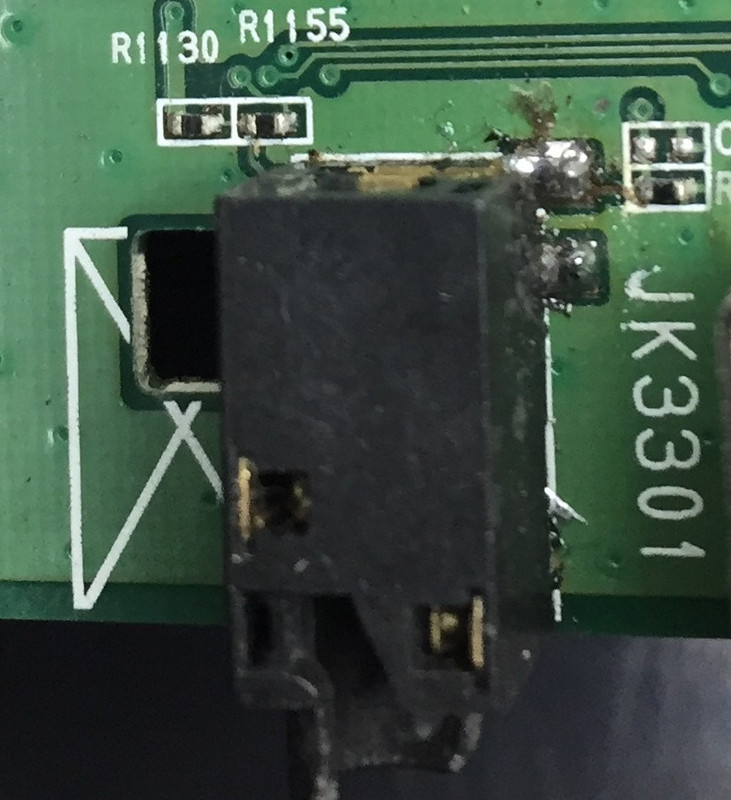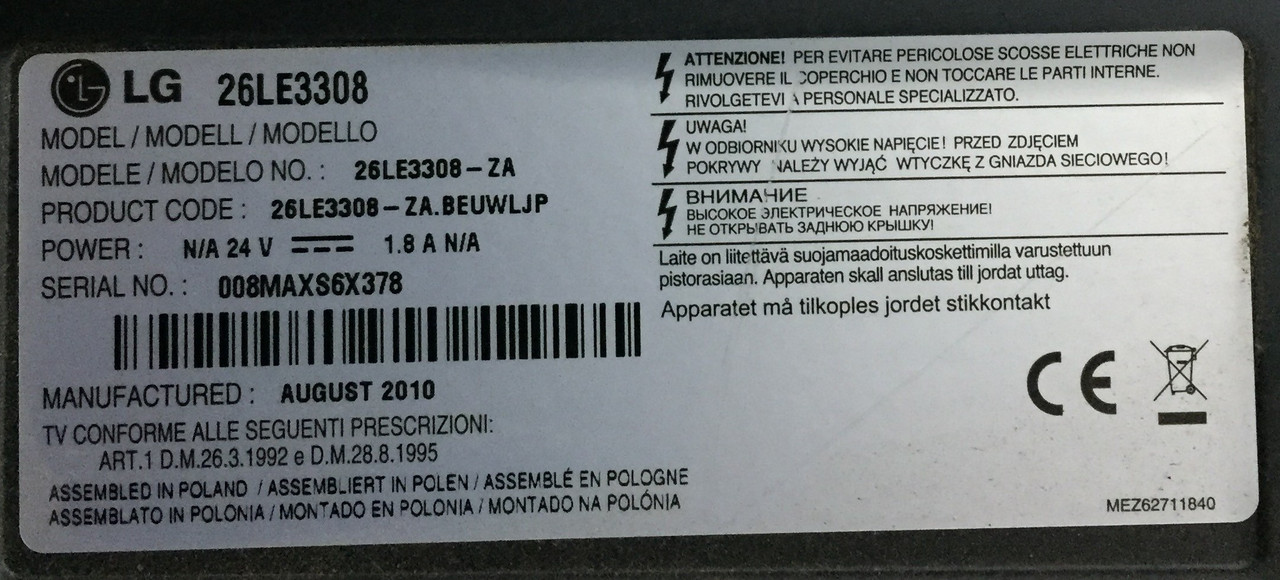 Üdv mindenki! A készülék a következő hibát produkálja. Standby van. Indul a tv távkapcsolóról, előlapról egyaránt. Nagyfesz megjelenik, de vissza lekapcsol. Indul újra, ismét lekapcsol. És a végtelenségig ugyanígy. Bár szétnéztem a témák között egyértelmű hibaleírást nem találtam, csak színhibákról. Tom hogy ez egy nyűgös tv, nem is egyszerű javítani, de ha esetleg van valakinek tanács azt meghallgatnám. Holnap kellene megnézni mi a szösz van vele, mert ma este már nem vállaltam, csak elmentem megnézni milyen tipus.
Sziasztok!

A LG 42LF5610 TV-be visszaforrasztva a koax csatlakozót nem érzékeli hogy antennát csatlakoztattam hozzá (Telekom DVB-C). A TDJH-G301D típusú tuner megkapja 3,3V-ot. A soros (valószínűleg) kondenzátorhoz szakadásmérővel szakadást nem mértem a panelon.

Valaki tudna benne segíteni, előre is köszönöm.