I was asked to put back into operation, if possible, a Philips Electric Sweeper model FC6125/01 which was flooded.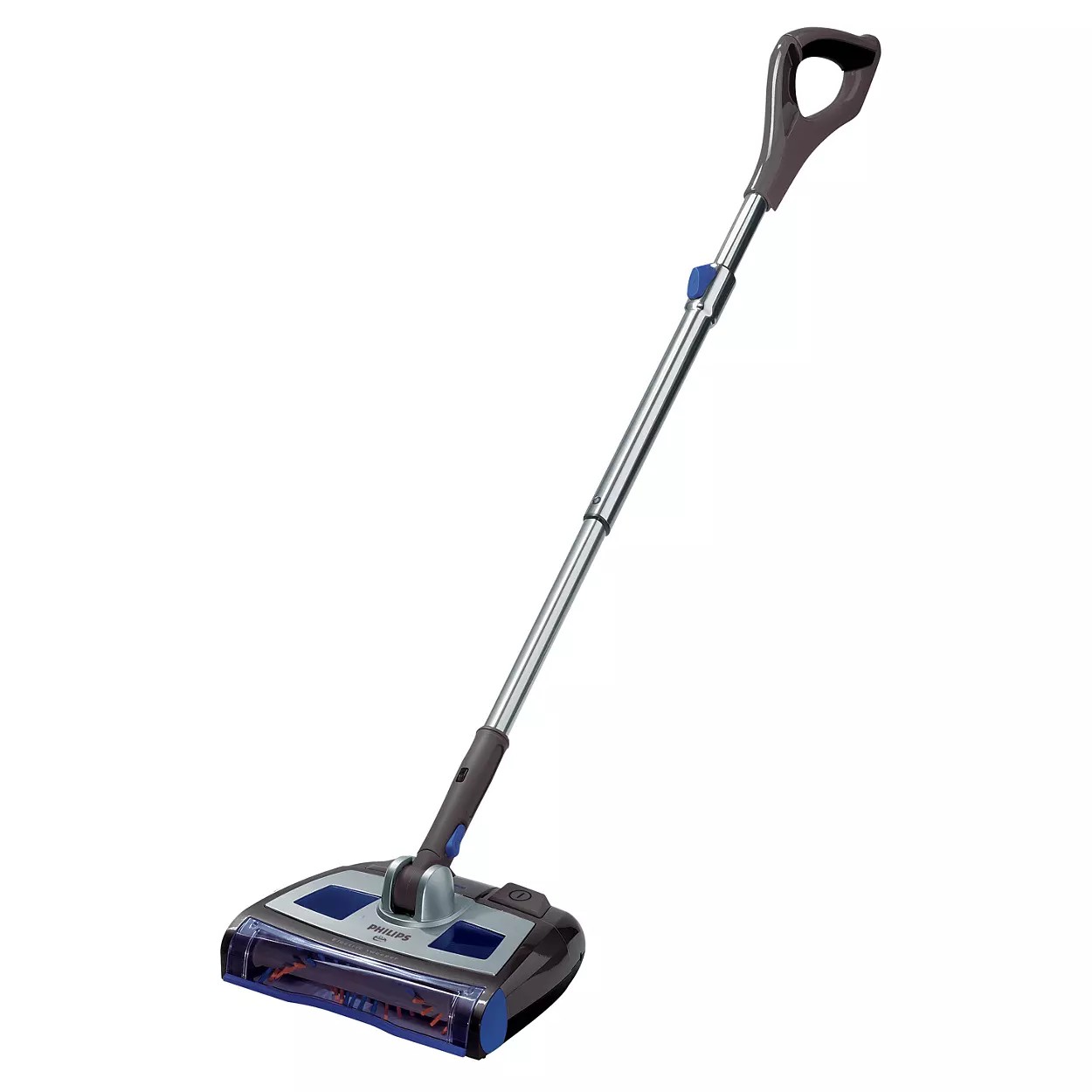 To open it, pay attention there are four screws under the wheels.
Service manual (parts list & exploded view)
First I tested the engine to see if it was still working and luckily with a generous spray of contact cleaner it started working again.
Then I checked the electronic board, redoing some soldering, replacing a transistor that had a completely corroded pin, also rebuilding some resistors on the pin that went towards positive and had been corroded.
Then to verify that everything was working correctly I obtained the electrical diagram from the printed circuit. I am attaching a diagram for anyone who finds themselves repairing a similar object.
Ah, I would add that in the electrical diagram I renamed the components because the name of the component printed on the PCB many times remained under the component itself and was illegible. For this reason I also include a photo of the circuit with the names of the components indicated by me.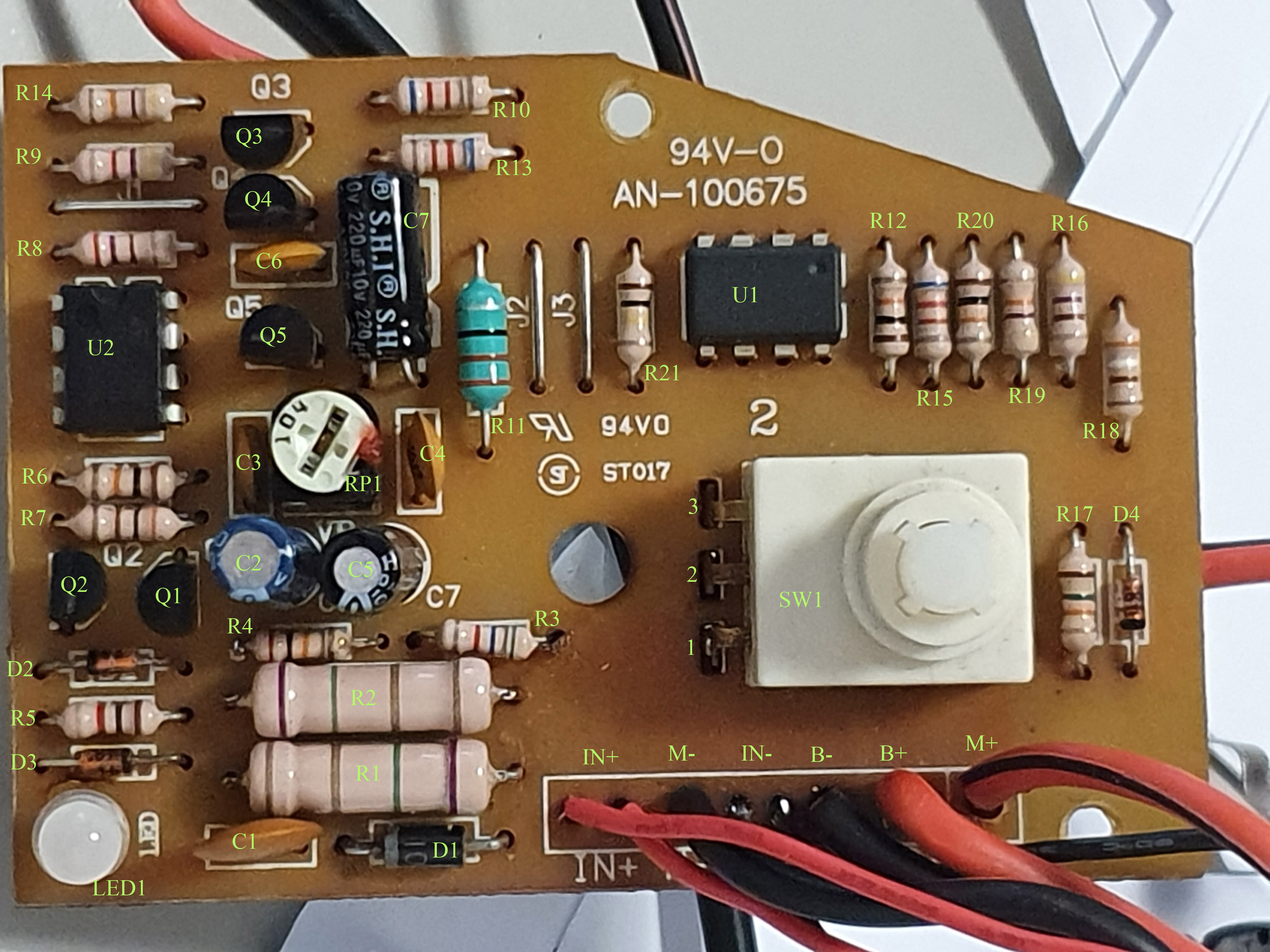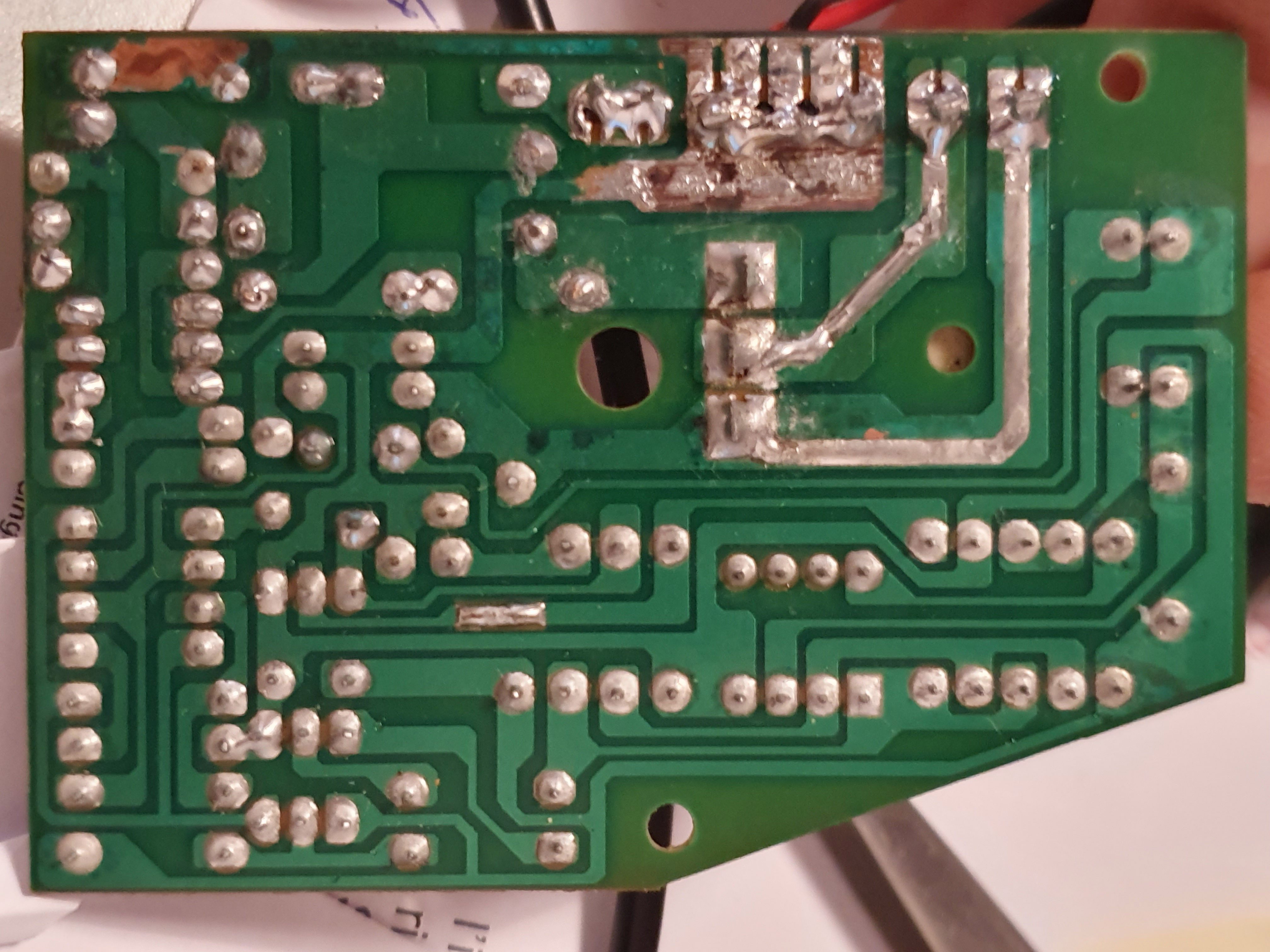 The battery pack was also completely rotted and I had to redo it. I used 3600 mAh Ni-Mh batteries. I also redid the battery connection cables.
The Electric Sweeper now works again.
Alberto Campaioli
Comments