Üdv Mesterek ! Néhányat már megjavítottam ilyen hibával...de, ez nagyon makacs Bc pár cserélve ill.47uF,220uF is ,függőleges illetve a horizontális is és a komplett táp is átforrasztva. Cső mérve (képe jó volt) ,TDA6108 cserélve ,G2 állítgatva.Hiba maradt... Sortáp 128V , de optó és referencia elemek ill. sortápkondik cseréjével sem változik.A képméret az hibátlan. Már a lengyeleknél is "nézelődtem" ,de ott sem találtam megoldást...
Üdv!

A fenti tv áram alá helyezés után relé kattan a feszek egy pillanatra megjönnek majd leáll. Addig jutottam, hogy a tápban ic701-et melegítve a gép szépen bekapcsol és működik. De a következő ki bekapcsolás után megint tilt. Az ic egy MC80f0708MHF13 mikrovezérlő. Került bele egy új amivel a helyzet még rosszabb. Azzal meg se nyekken. Gondolom ebben van valami program ami az újban nincs. Keresnék ilyen ic-t bontottat vagy felprogramozottat.
A táp száma EAY58349601 EAY459544701
Hi everybody, my first post here.
I've found on this site many information and the service manual about the TV in subject, but I stumbled upon a strange issue.
I repaired the earphone socket (pic attached) that had been stripped away and now the TV doesn't power on, it only gives a short
beep
when you touch the power on button and nothing happens using the remote. I checked the usual things (audio paths, cracked solderings, damaged tracks, power supply, power rails), but I cannot found what's wrong.
Any idea/clue on what to (double) check this time?
Thanks in advance
GF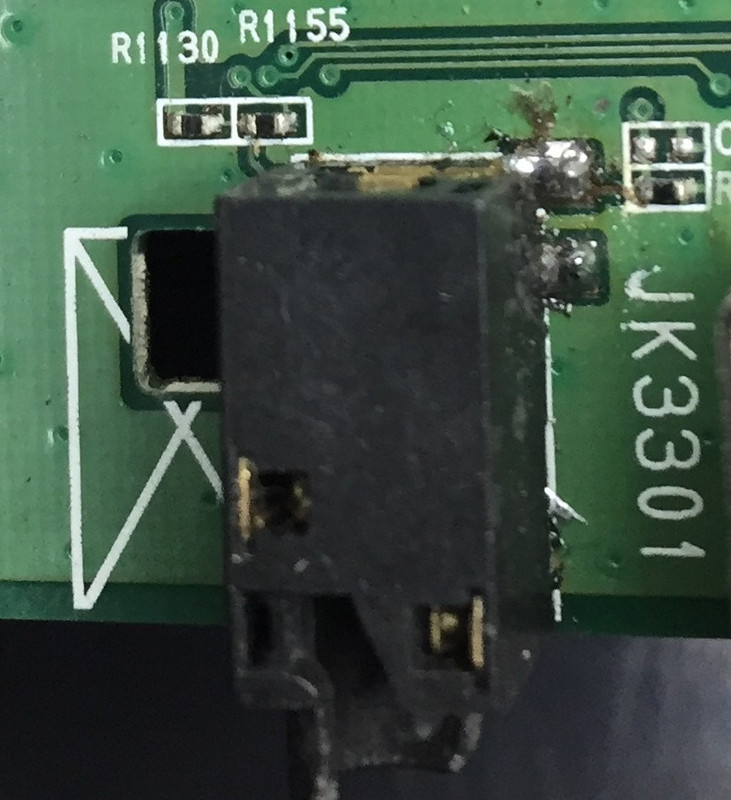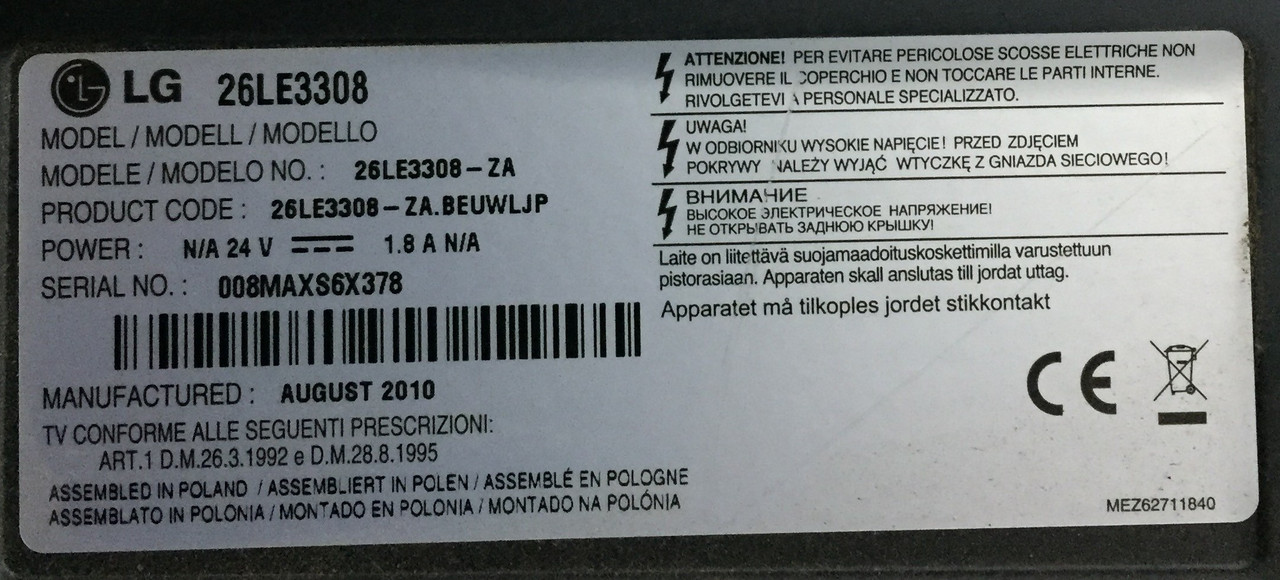 Üdv Mesterek! (Megoldva , megfelelő spi tartalommal)


A fenti készülék úgy érkezett hogy stbyból be lehetett kapcsolni , de csak annyi életjelet adott hogy a led átváltott kékre majd néha vissza pirosra 1-1 sec-re . Próbáltam több flashtartalmat bele kevés sikerrel. Az egyikkel végre elindult, ment a háttér is, képet is adott és a szervíz menüben be is tudtam állítani az lvds módot . Így már jó a kép csak fejjel lefelé áll. Arra nem találtam módot a sz.menüben hogy megfordítsam. A remonton találtam elméletileg hozzávaló dumpot , csak nem tudom letölteni ponthiány miatt.
https://remont-aud.net/dump/lcd_pdp_tv/blaupunkt/blaupunkt_32_147l_gb_5b_hbkup_eu_shassi_main_board_tp_msd309_bp85_c12415/380-1-0-59758

Ha valakinek van hozzávaló tartalma és segítene azt nagyon megköszönném.
Üdv.